The 7-tie from Lino Ieluzzi
The #7style tie from Al Bazar is an icon of #menswear scene. You might love it, hate it or just laugh by the mere sight of it. Doesn't matter! It's an icon just like Lino himself. If you haven't heard of it, it's about time.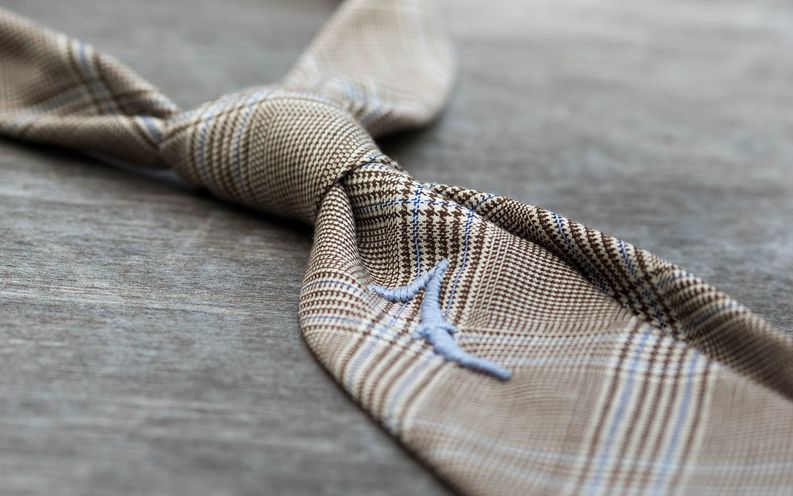 As you might've read, I paid a visit to Al Bazar and Lino this July in Milan. I shot some pics and interviewed Lino through an employee who translated. I was not in the market for any clothes at that point but I thought that #7style tie was the perfect souvenir to remember this journey. By compliments of Lino I chose brownish patterned wool tie.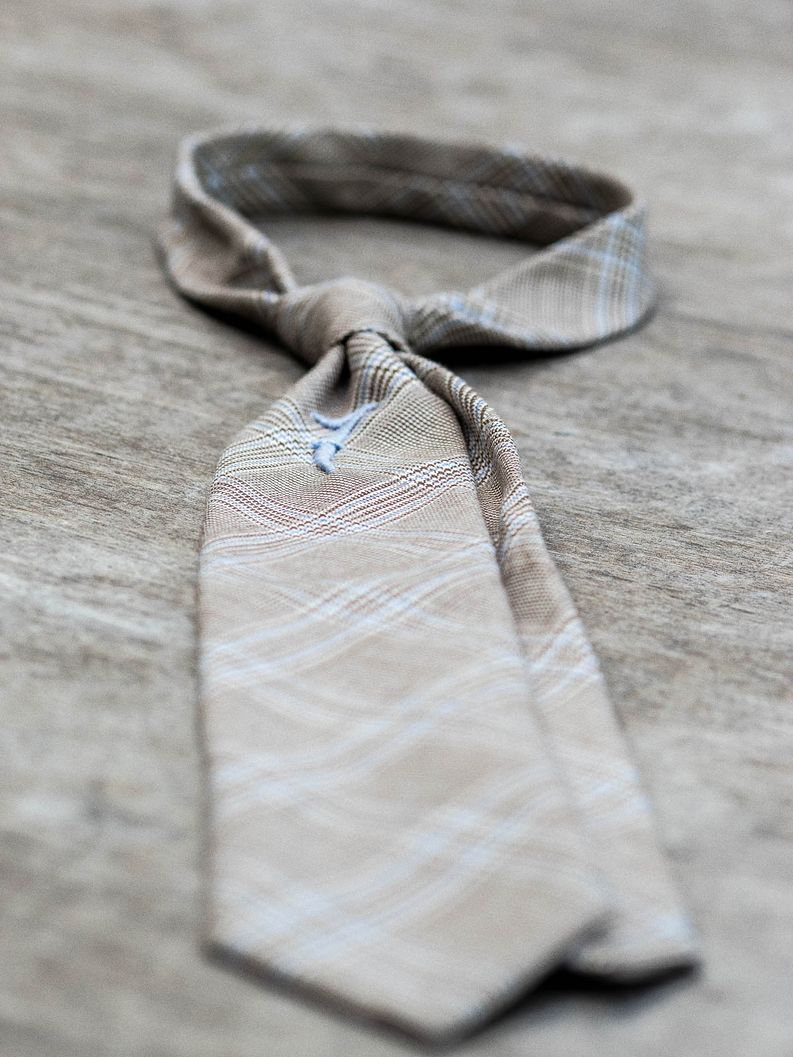 The origin of #7style
Some years ago Lino had 7 embroidered to his tie for his birthday party.
Lino is born 7th of October and considers number 7 as a lucky number - along with the rest of the western world. His tie was well noticed and complimented. It didn't take long before pictures of his personalized tie reached the crowd and people came in to Al Bazar looking for a 7-tie.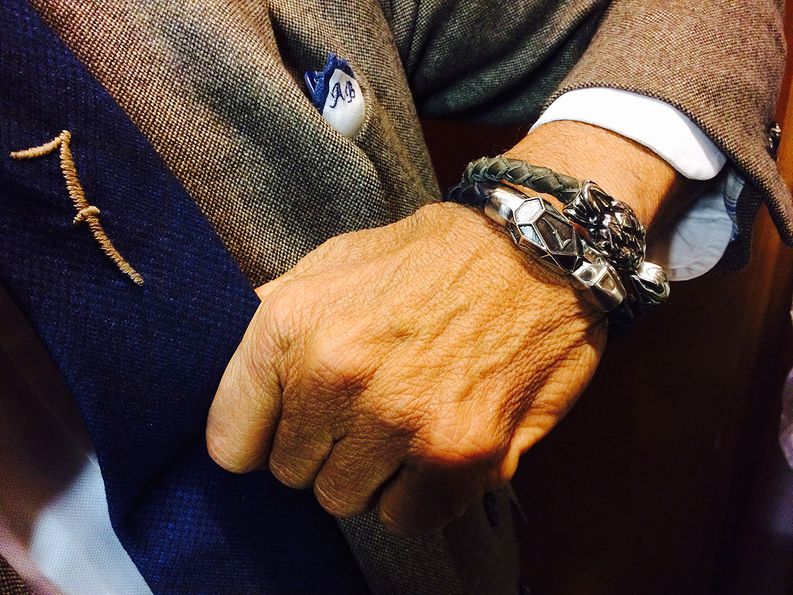 Due to the demand a patch after another was made and today most of the ties sold from Al Bazar actually carry the embroidery. It has become a trademark for Lino and you'll see him wearing more or less everywhere.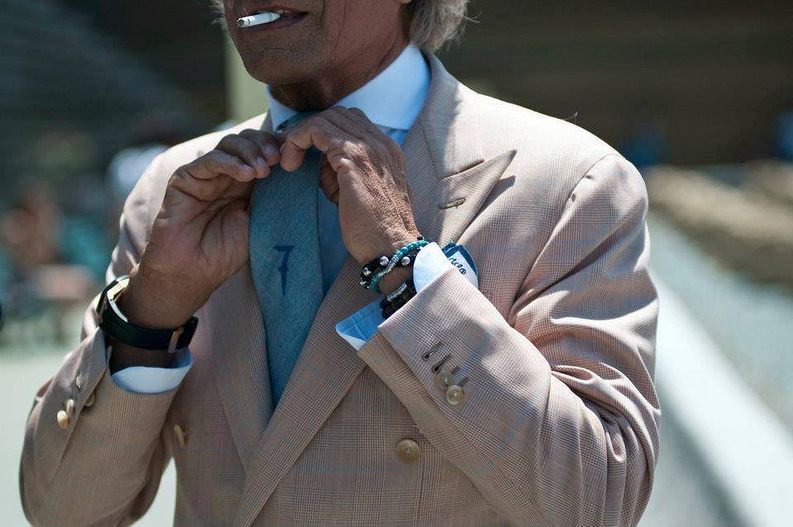 Bold wool fabrics
The ties are made from the same fabrics as the suits in Al Bazar. You can find some great colors and patterns from the collection.
I personally love wool as a fabric for a tie as it has a great texture just like grenadine or shantung. It has more personality than mere silk and it has that casual nonchalance we love so much.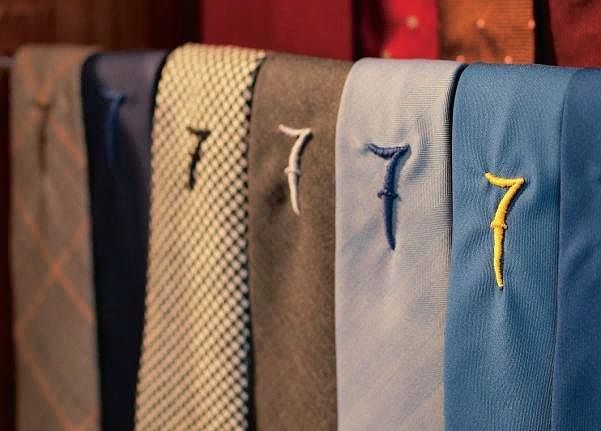 Hand made in Italy
Just like almost everything in Al Bazar the ties are made in Italy. They are totally hand made including the embroidery. Therefore every single tie and the 7 is unique.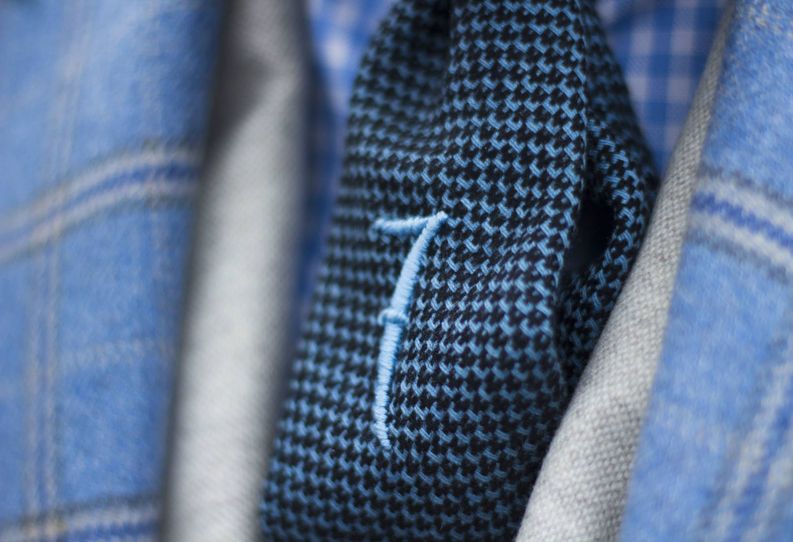 #7style ties are priced at 120 euros which really amazes me! That is more or less the average pricing for mid-level branded hand made tie. But in here, the amount of artisan work is something totally different. Let me repeat: Hand made unique embroidery and the most pleasant personal service from the Gianpaolo and Lino himself.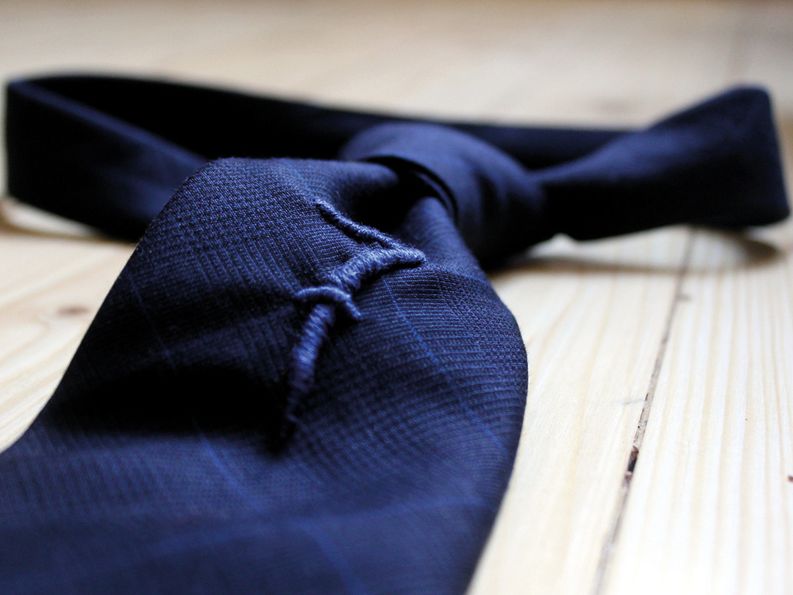 Ties are untipped and 3-fold with lining. The edges are hand-rolled though the roll quite subtle. I might like a bit tighter and round roll for the edges, but the tie is flashy enough already so I appreciate the decission for more subtle roll.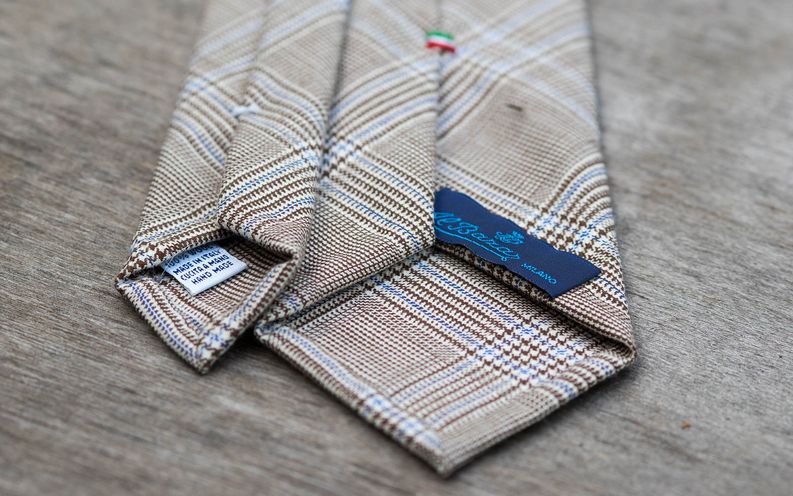 How to wear a 7-tie
There is no clear answer to this. Many might tell you: Don't! The people who are unfamiliar with Lino and Al Bazar will just get confused. People who know, might think you're taking it too far. The fact is: This is not for the board or court room nor for the banker.
The 7-tie is for the people can pull it off. Not sure if you can? Don't.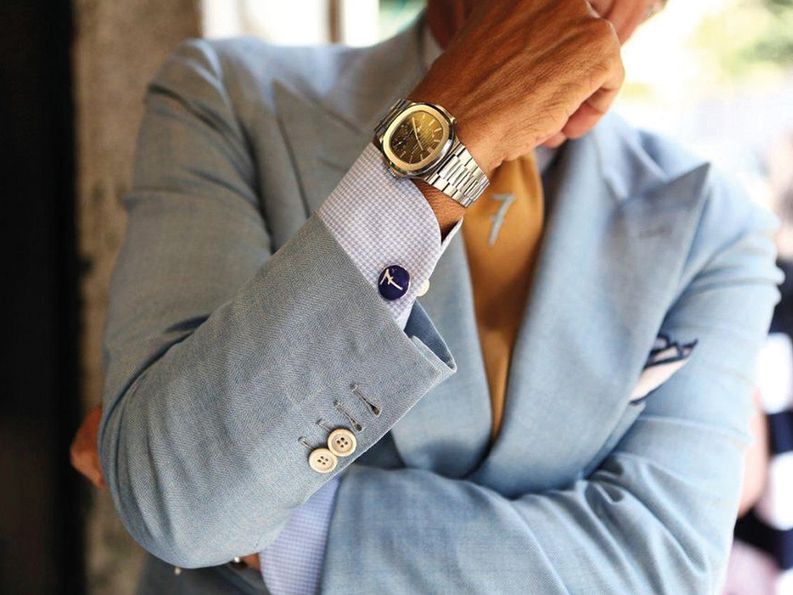 I can. I'm an entrepreneur and not responsible to anyone (besides the managing partner :). I'm already too flashy but out of my own choice. I've coached a big company's board wearing Lardini keychain and Viola Milane bracelets. But I'm representing only myself. If I'm not liked, that's my personal problem - at least I will be remembered.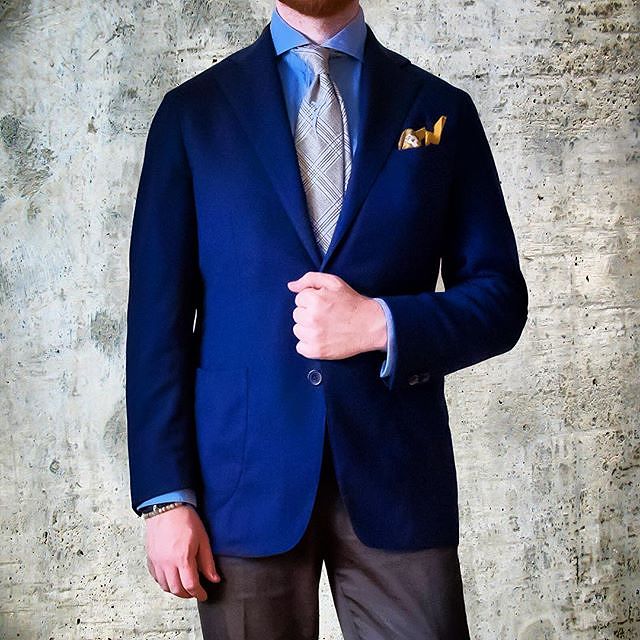 If you are responsible only to yourself, if you have what it takes, if you know what you're doing and your the best at it, go for #7style.