If you're a menswear enthusiast, you already know about Berg & Berg. If you don't, it's about time!
For some reason I never had acquired any items from Berg & Berg and any notion of them in my blog was long overdue. Now I decided to correct this error. Here are my picks from the SS16 collection!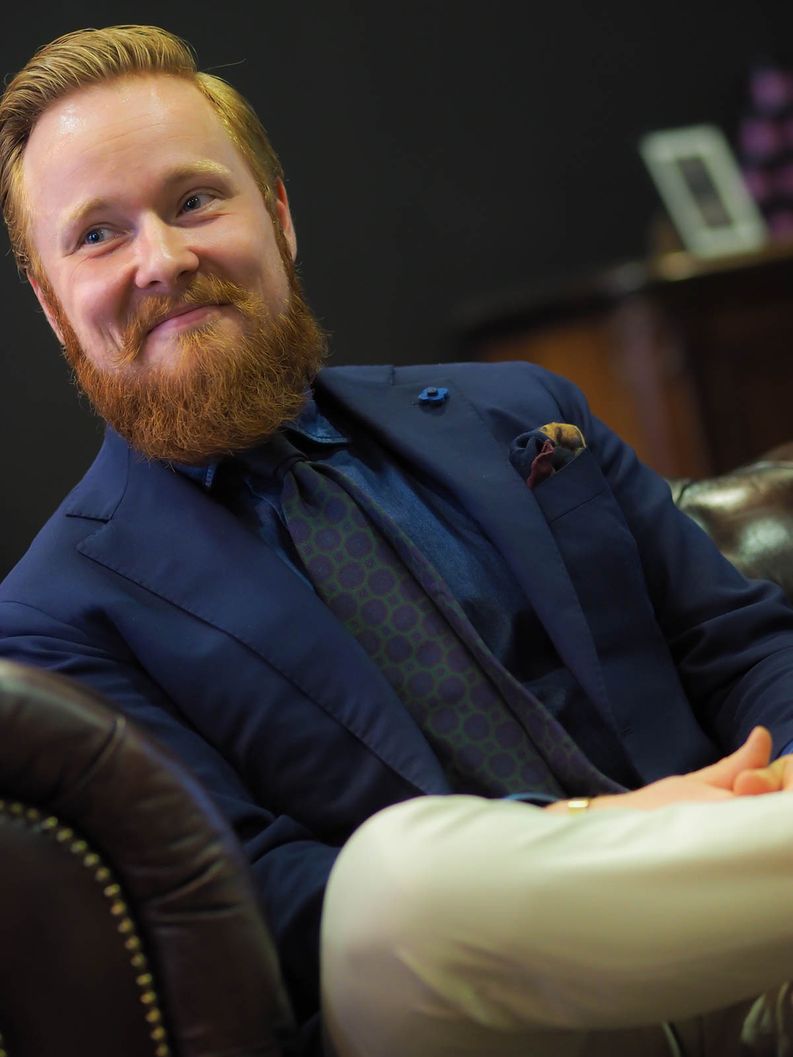 Berg & Berg: The Story
The founders Karin and Mathias are not only partners in business but also in life. This Swede and Norwegian met in university 2001 and founded Berg & Berg 2009 in Norway. Nowadays, the warehouse is located in Sweden.
Scandinavian mentality can be seen on the base elements in Berg & Berg collections. The whole brand is build on few essentials and doing them well. For me the key pieces at Berg & Berg are their quite dressy button-down shirts and very competitively priced pocket square collection.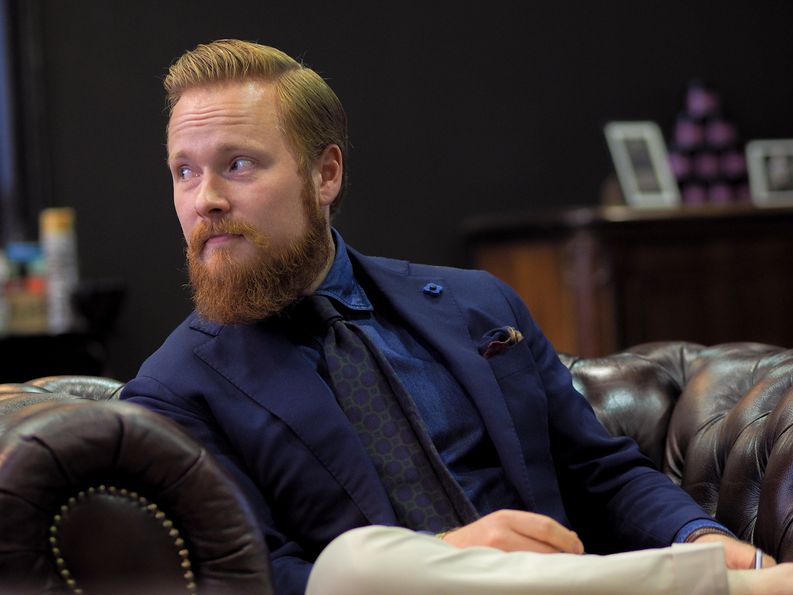 Berg & Berg picks for the summer
Unfortunately the white button-down shirts were out of stock for this season so I decided to go with a denim shirt which proved to be a very good choice. To go with it I chose a green blue rosette patterned 6-fold tie.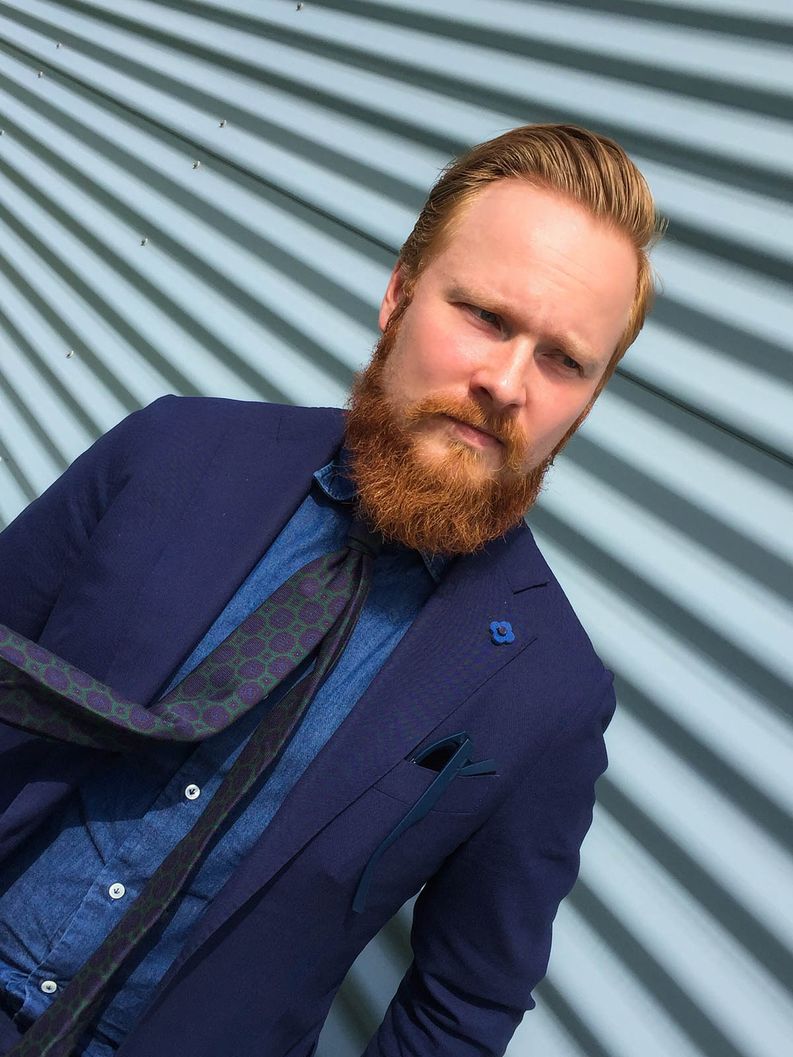 Berg & Berg denim shirt
The shirt was a really positive surprise. You too rarely find soft washed and unstructured collars in wide-spread shirts. Also the fit was quite perfect excluding the sleeve length naturally. I suppose I will shorten the sleeves eventually - I always do this for the best shirts I own. Naturally I moved the buttons on cuffs already.
Color is very good for a monochrome look with a blue jacket - though it might be a bit dark for the sunniest days. MoP-buttons are a perfect contrast on the shirt to give it enough elegance to be worn with a suit.
There's no hand-stitching which you might want from a 142€ shirt but the finishing is very good and right now you can get it just under 100€ from the summer sale.
As the fit was so damn good, it is very unlikely this will be the last Berg & Berg shirt in my closet.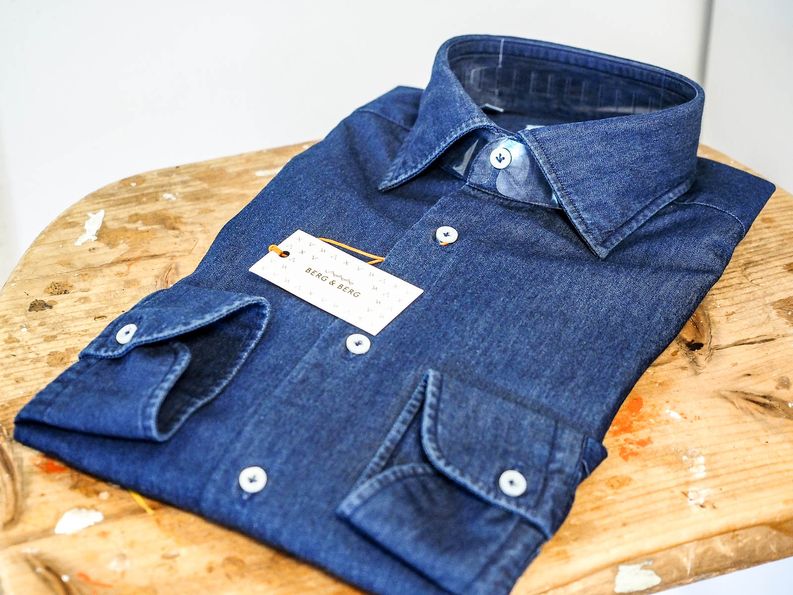 Berg & Berg 6-fold tie
I chose this tie to complement a monochrome look but also because I lack selection of green ties in my wardrobe.
Specs are great: 6-fold, untipped and hand-rolled. The tip is very elegant and light. However, there's a quite strong lining in the tie, which I think was just a bit too much with 6-fold structure and double-FiH knot which I prefer. I think the structure is better optimized for basic FiH knot.
The highlight of this tie is the pattern which has some vintage-feel. It reminds me of TheNordicFit -style which seeks more and more inspiration on vintage elements nowadays.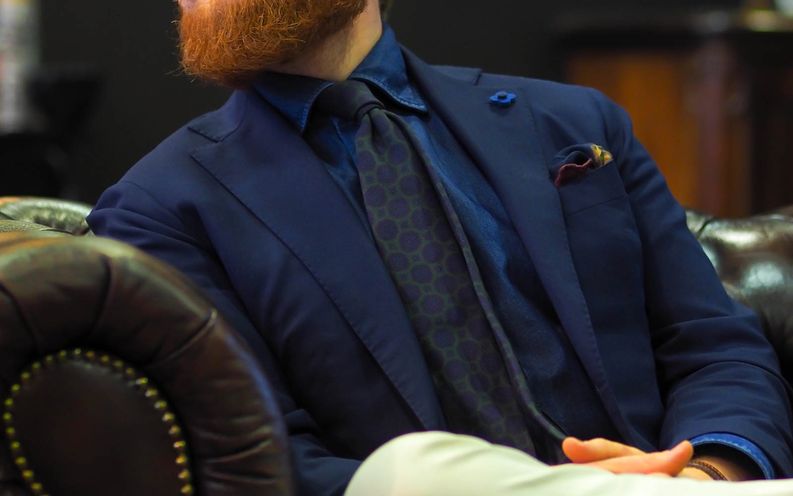 Sum up
Despite the quite thick construction of the tie, this combo has lately been my favorite business gear when combined with blue suit or blue jacket and off-white mtm-trousers both from Tailor Shop Sauma.
Check out the summer sale!