A month ago I declared that the two most important mens accessories are silver and black grenadine tie. Consequently, it is now the time to review the black tie. The tie you should definitely own for those most unfortunate events of life but also for other occasions when worn with some thought.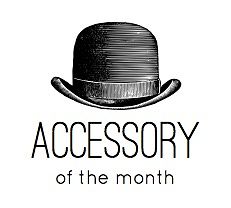 Hence, the accessory of the month is the 6-fold untipped handrolled black garza grossa grenadine tie by Viola Milano.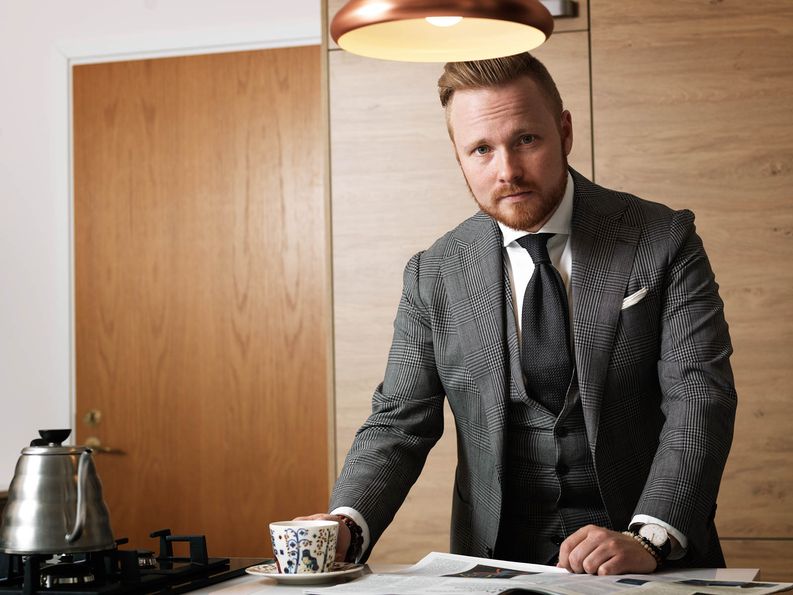 The tie for funeral
For the funerals you only have one option: a black tie. However boring this also can be done with subtle style.
To be fair, you can also get away by wearing a navy tie for sure. But the most dignified colour is black.
Where as a basic silk tie would do it, grenadine makes it all better. Not only is the grenadine more versatile for other occasions but it's more elegant as the texture provides a nice contrast to the suit.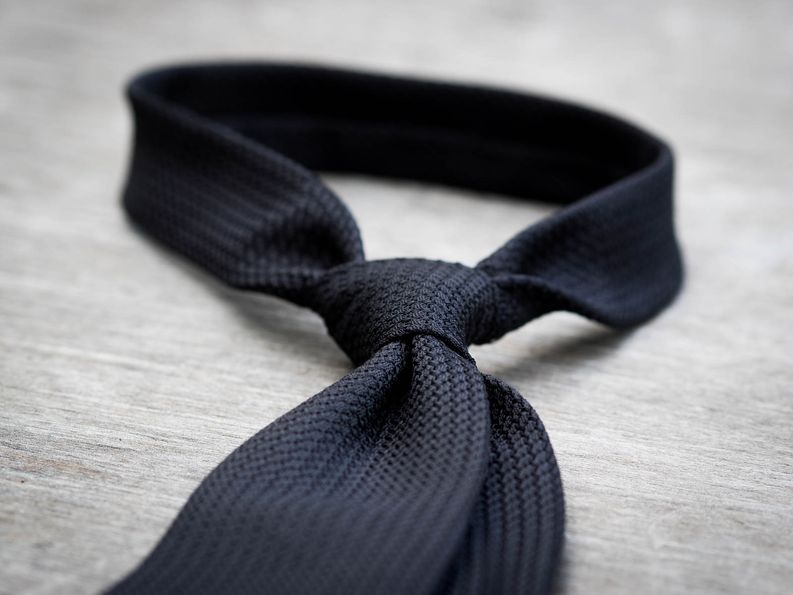 The most versatile tie
If you could only choose one tie, it would be this. I know most think that the black tie is only for funerals and for wearing with a tux. This might be right for a basic black silk tie but not for grenadine.
When I first received the black grenadine, I felt quite uncertain wearing it for casual business. Luckily I overcame my worries. Now the black grenadine tie is my definitive favourite for most casual outfits.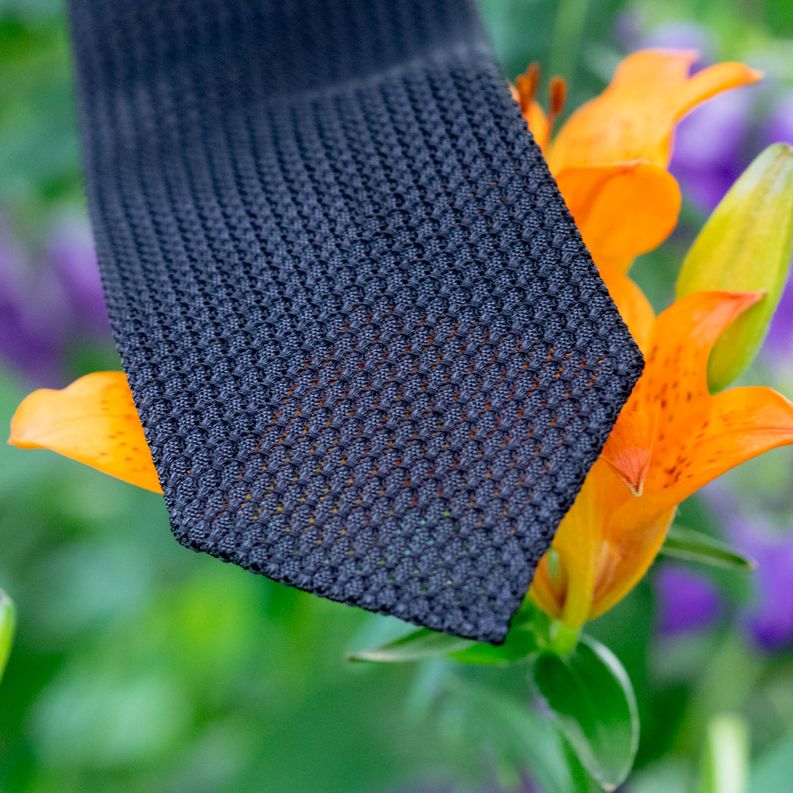 Many would argue that a navy tie is even more versatile and in a way they are right. Especially if you usually wear suits. However, with a sports coat the black grenadine gives a bit more edge and contrast.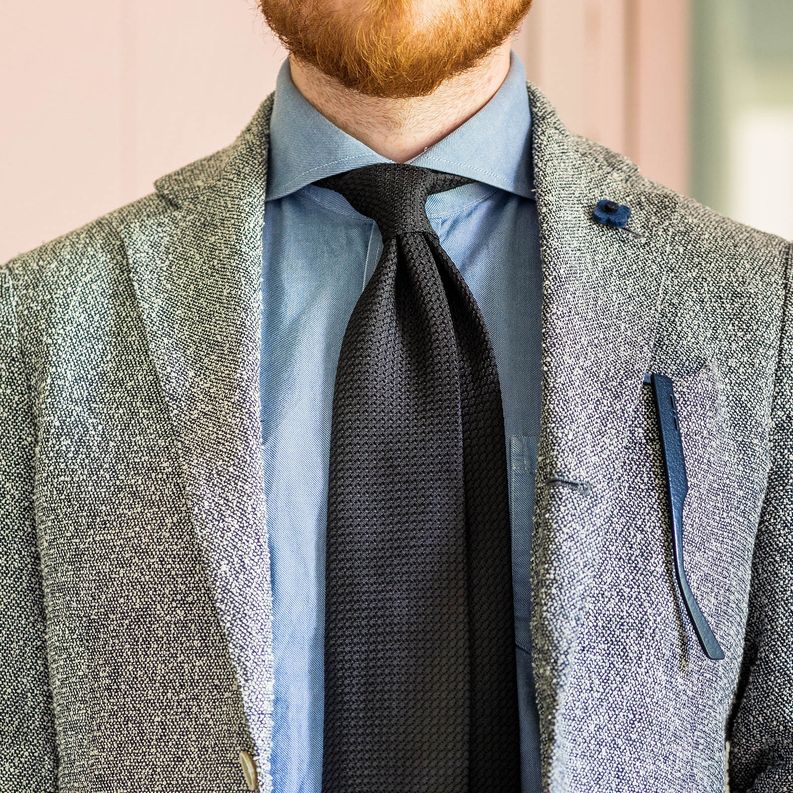 Viola Milano and the 6-fold grenadine
This tie was a present from Tom and Vincent at Viola Milano. We had a great dinner back in the summer in Amsterdam. The guys took us to a magical restaurant at an inner ward of a hotel in the canals. We ate, drank and talked about eCommerce.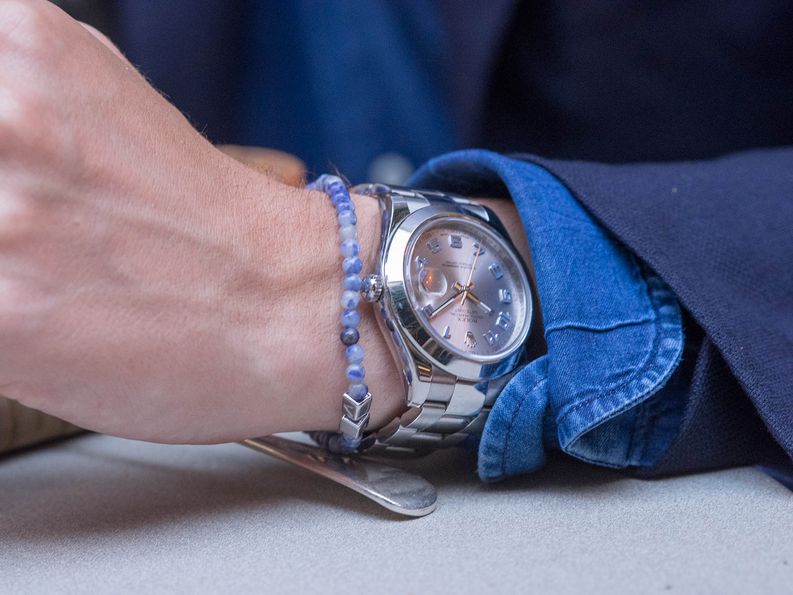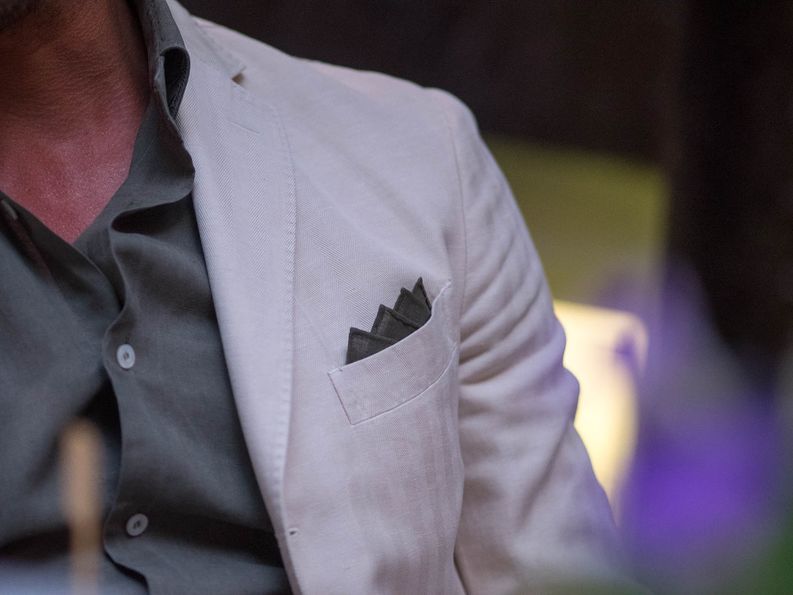 Viola Milano aims for the highest customer experience. It's not just for the menswear enthusiasts but for "every businessman".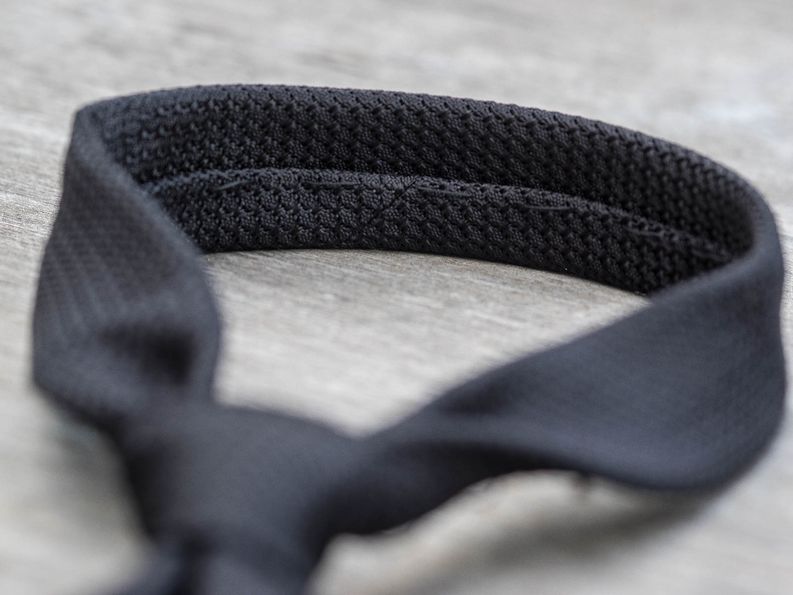 The 6-fold grenadine is naturally untipped and handrolled. They are handmade in Italy and the needlework can be seen on the backside. The finishing touch comes from the actual scent of the tie. Yes, really. It actually has that "new tie" scent. Though you wouldn't know if you haven't bought one Viola Milano ever.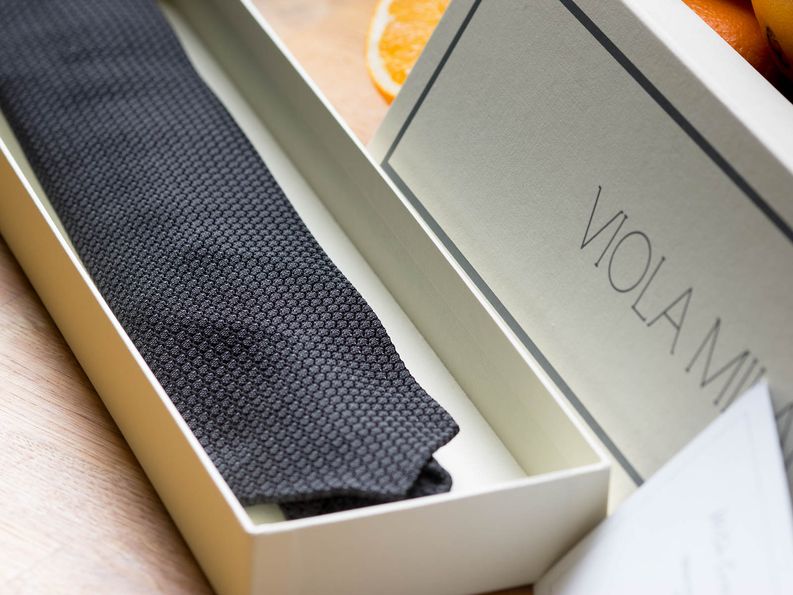 Even though the 6-fold is the coolest choice it's good to understand that it requires some more caution than a 3-fold tie. To achieve the longest lifespan you don't want to tie it as tight as you would a regular tie. If you don't use a double four-in-hand like I do, it shouldn't be a problem though.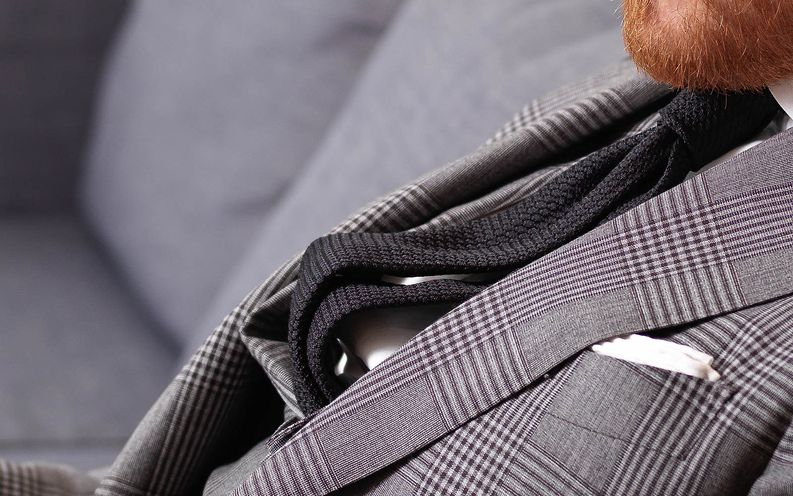 To sum it up, black grenadine is definitely the tie to own at least for the funerals. But you can make so much more with that as well if you just give it a chance.