I've never got so many compliments on trousers. I'm actually not sure if I've ever got compliments on trousers. To be totally honest, I've always thought of trousers as a piece of clothing you on most occasions should mainly have on you - that's it. No more...
Trousers really can be the highlight of your outfit just like an impeccable jacket or a tie with some sprezzatura-effect.  But still, let's keep it simple, shall we.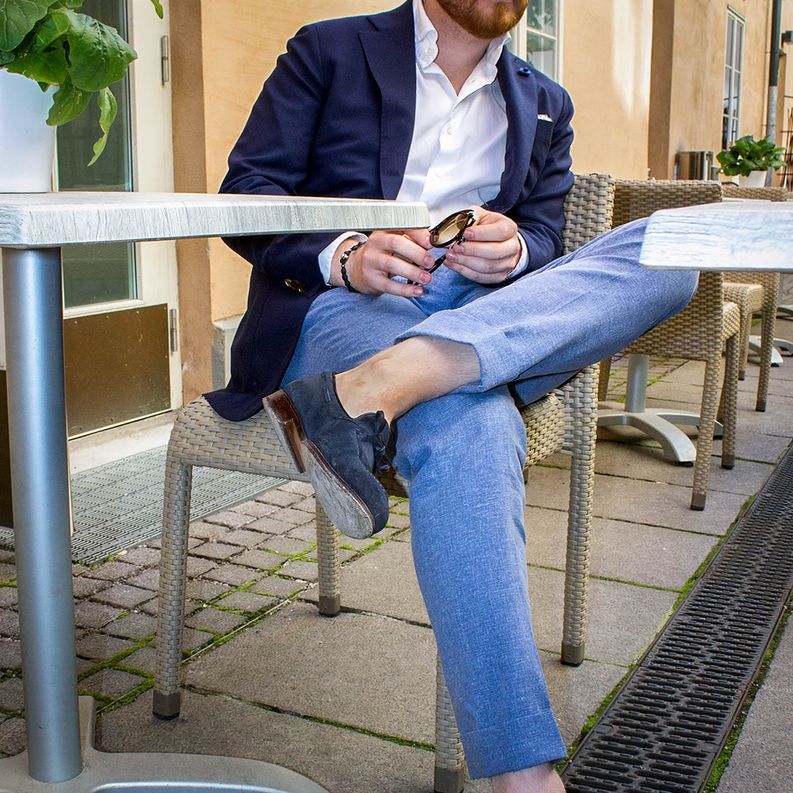 Thanks for the shot @Matti/Tyyliniekka
Finealta linen/cotton trousers
I just recently gave my highest recommendation on Finealta corduroy cargos. Hugh from Finealta must have been pleased with my praises as he sent me a pair from the summer collection as well. These Morocco linen/cotton trousers have a great texture and are in nature much nicer than in the plain pictures of the site.
Once again I both shortened and tapered the legs and also added coughs. Yes, all by my own! In the end, what else is the farmboy to do when the nearest tailors are so far away?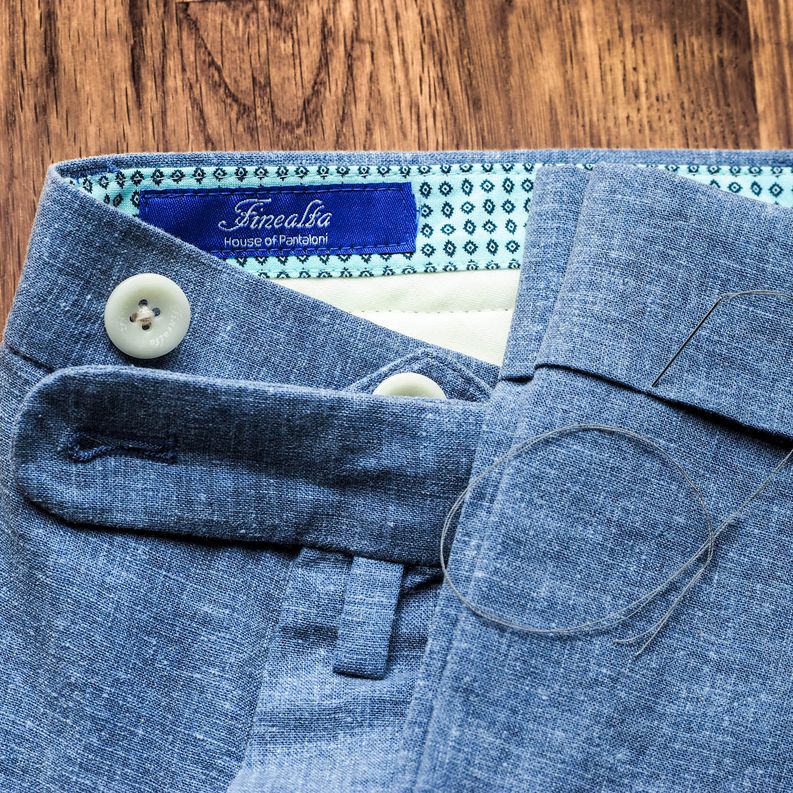 Whereas the cargos were quite low on the waist these are way higher. Therefore they go really well with a sports coat.
This colour is absolutely perfect with a white popover (perhaps with Lean Garments newest) or just a white shirt and a navy jacket. But, if you're looking for those perfect white summer slacks, these might be just those!