Gran Sasso down lined vest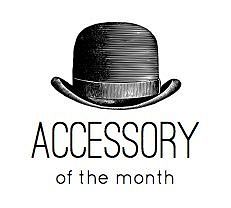 Down lined body warmer
The spring is coming and every now and then it's possible to drop the outerwear and throw on a light down vest. It's perfect for separates combination to create that light flair of spring and to keep warm at the same time.
It might be a bit early, but Gran Sasso vest from Sauma has been my accessory of the month...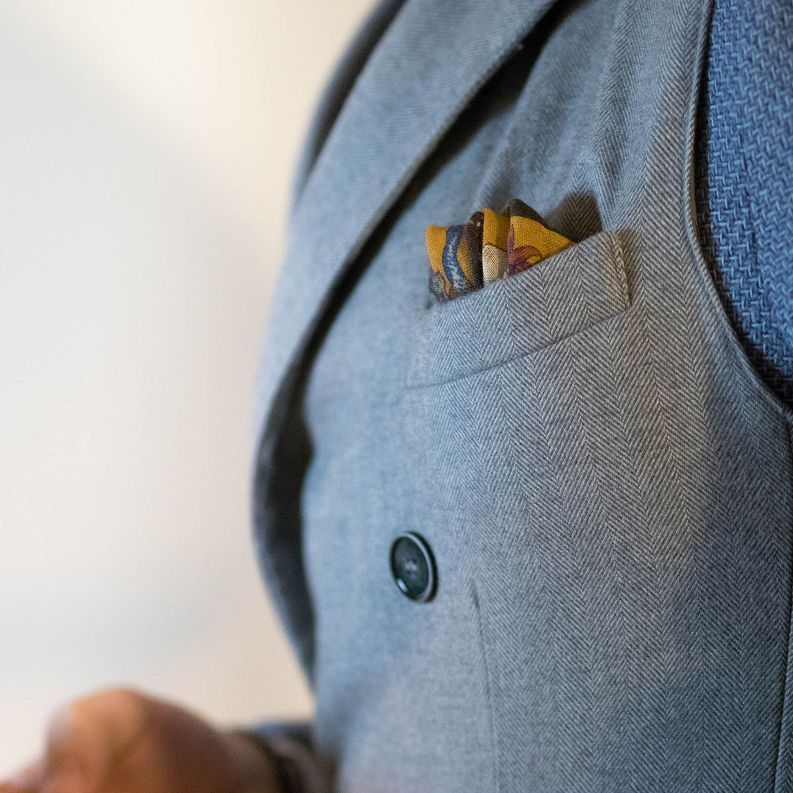 Gran Sasso vest
This great double-breasted vest from Gran Sasso was looking for a new home at Vaatturiliike Sauma during the seasons sale so naturally, as a humanitarian, I decided to offer it a new home.
This great piece from Gran Sasso works perfectly as a body warmer under a sport coat or over one. I specifically had it tailored to work both ways. It's just loose enough to make a slim fit over a jacket. One might see this as a bit too tight but I rather have the option to use it under a jacket as well - and I also prefer the slim fit.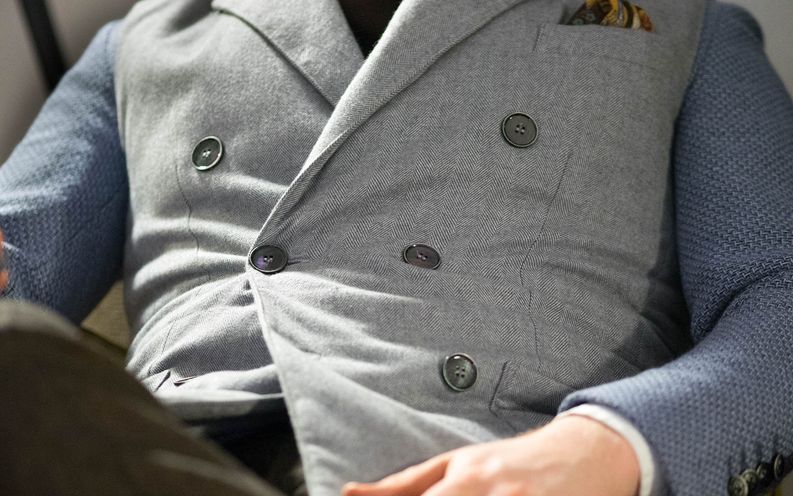 Layering with down vest
With wool trousers and a sport coat the vest doubles the swag if you are man enough to handle it. I just hope I am…
However, a vest like this is also a perfect companion for a roll neck knitwear. Whether your turtleneck is thick wool or light cashmere, body warmer takes the casual outfit to more dressed-up look. I personally like to pair this Gran Sasso vest with natural white Gran Sasso virgin wool roll neck.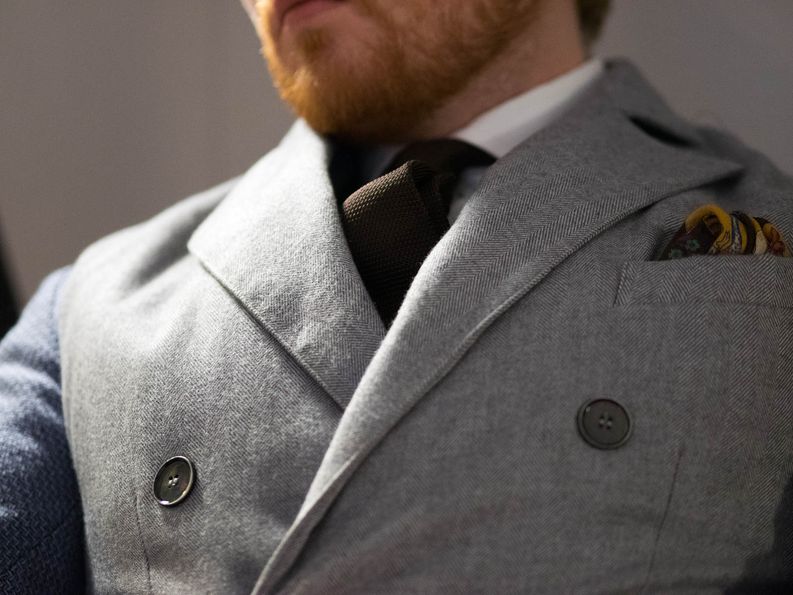 Bottom line
For some unknown reason most of these type of vests have way too little shoulder slope. So tailoring is quite often needed. However, it's a fairly simple operation and as such not a problem. Otherwise, getting a vest to fit is easy.
Gran Sasso products always have that easy going Italian vibe and great details. This vest is no exception. Whether it's dressing down a suit or creating some swag for separates combo, down lined vest is the way to go.