They say that shoes actually make the man. And they would be right. Shoes made of quality leather are like a perfectly tailored suit that fits you: It just stands out unlike anything else. And the same goes for the bag.
Consequently, the accessory of the month for October is the Pinetti leather tote bag custom made for Sauma.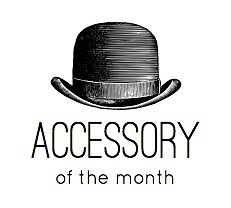 Tote for business
Nowadays I carry a tote bag everywhere. It just seems a bit more casual and characterful choice for the business day compared with that traditional briefcase.
Yes, I've had few dear redneck friends pointing out femininity of my bag. But in the everyday business life that won't be a problem. Tote is just a very simplistic and clean design for a bag. When materials and design is good, there is no need for excessive details.
Mismo might be the best known alternative for #menswear tote bag and I really do love their designs. However, for that boardroom look, you might be better of with even cleaner leather bag such as this.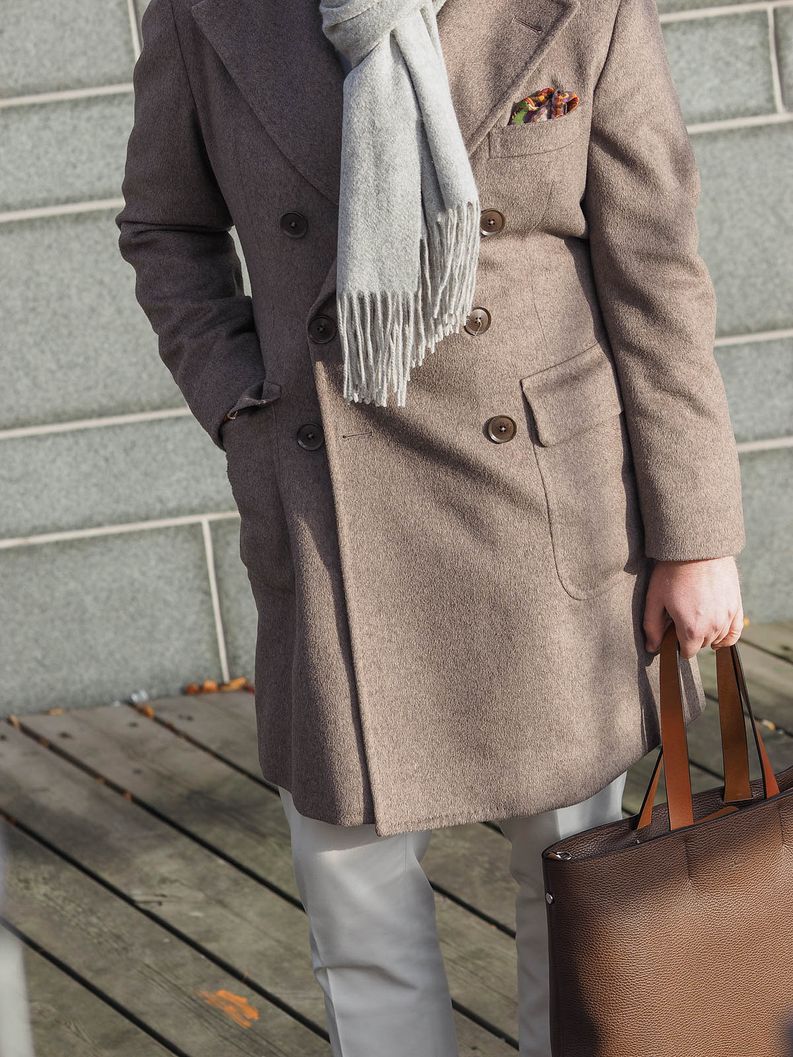 Pinetti tote bag
This specific tote bag has been made especially for tailor store Sauma in Helsinki by Pinetti from Italy.
I especially liked the clean look and extra fine finishing of this bag. It is made of semi-premium materials and for the price of approx 450€ it's not a bargain but well worth the penny.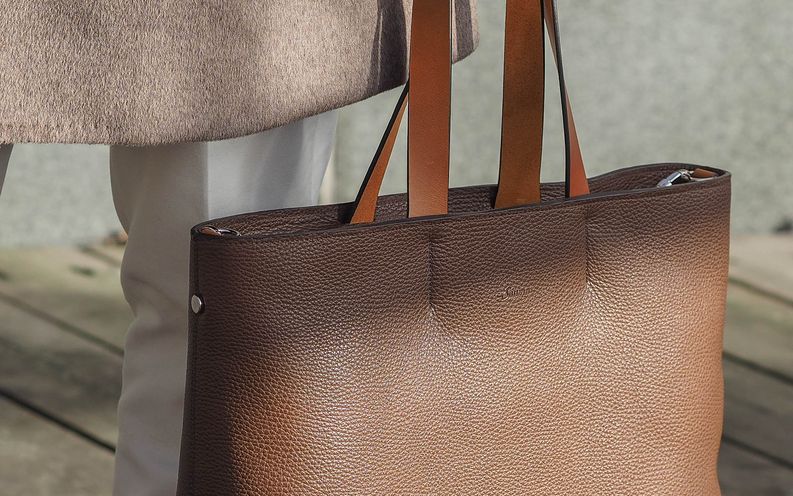 Chocolate brown grainy leather is nicely complimented by the tan bridle leather straps and very thick bottom, which will keep the tote in its shape.
Unlike many tote's, this bag also has the overarm strap that you can easily hide inside the bag.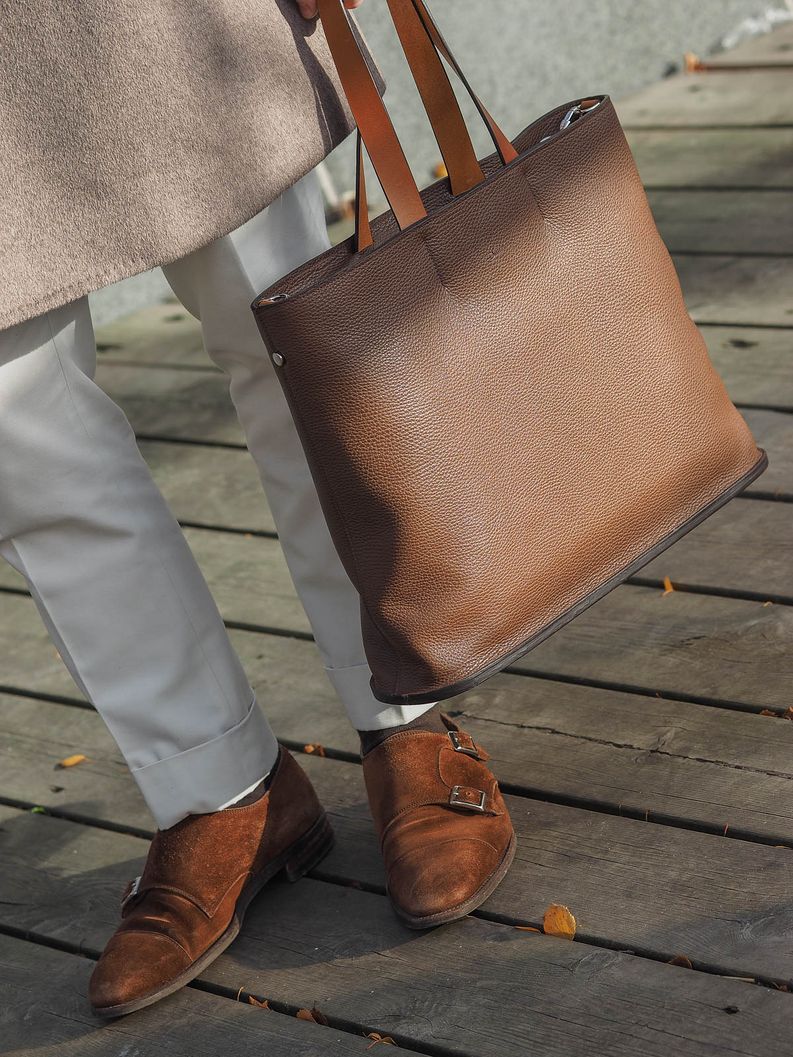 Instead of going all dandy and taking my Mismo to work, I would definitely use this Pinetti for those "it's all about the business" -days.
Anyway, the time for those polyester laptop bags is long over!