Making purchases at Pitti Uomo
As most of you know, I attended Pitti Uomo 91 at Florence in the beginning of January with Atte @dresslikea.com. As a partner at DLA clothing, I was not there to peacock around for the cameras unlike most of the people coming in with blogger pass.
I was there to find additions for the DLA collection and to create good video content for the future - not to forget enjoying myself and meeting friends.
You might have read dozens of blog posts on Pitti Uomo from the perspective of a menswear afficinado so here's a different kind of view...
Pitti Uomo through the eyes of purchaser
For the purchasers Pitti is the ultimate fair to see the whole scale of what's coming and to find new stuff. To be honest, I think it's as much of a carneval for them as it is for the rest of afficinados. It's about meeting colleagues, having a blast and a drink or two.
It's about browsing around. The actual purchasing happens usually only after the Pitti in separate events in local showrooms or through the email.
Here's a sneak peek how it was for the Helsinki's top shop Tailor Shop Sauma:
Official Pitti video of Tailor Shop Sauma - shot by yours truly.  Follow them at Facebook.
DressLikeA at Pitti 91
There's a lot of nice content from Pitti at DLA-pages - so check it out (for example the Pitti 91 Lookbook). But to summarize the fair, I would say we built up the foundations yet again to extent the collection. DLA made groundwork for the right fabrics, production techniques and packaging. The actual design work and orders are yet to be done.
But stay tuned. Once we get our technique straight any day now we are ready to open the sales for the DLA shirts. Amazing stuff, I bought myself 5 to keep me going through the whole week.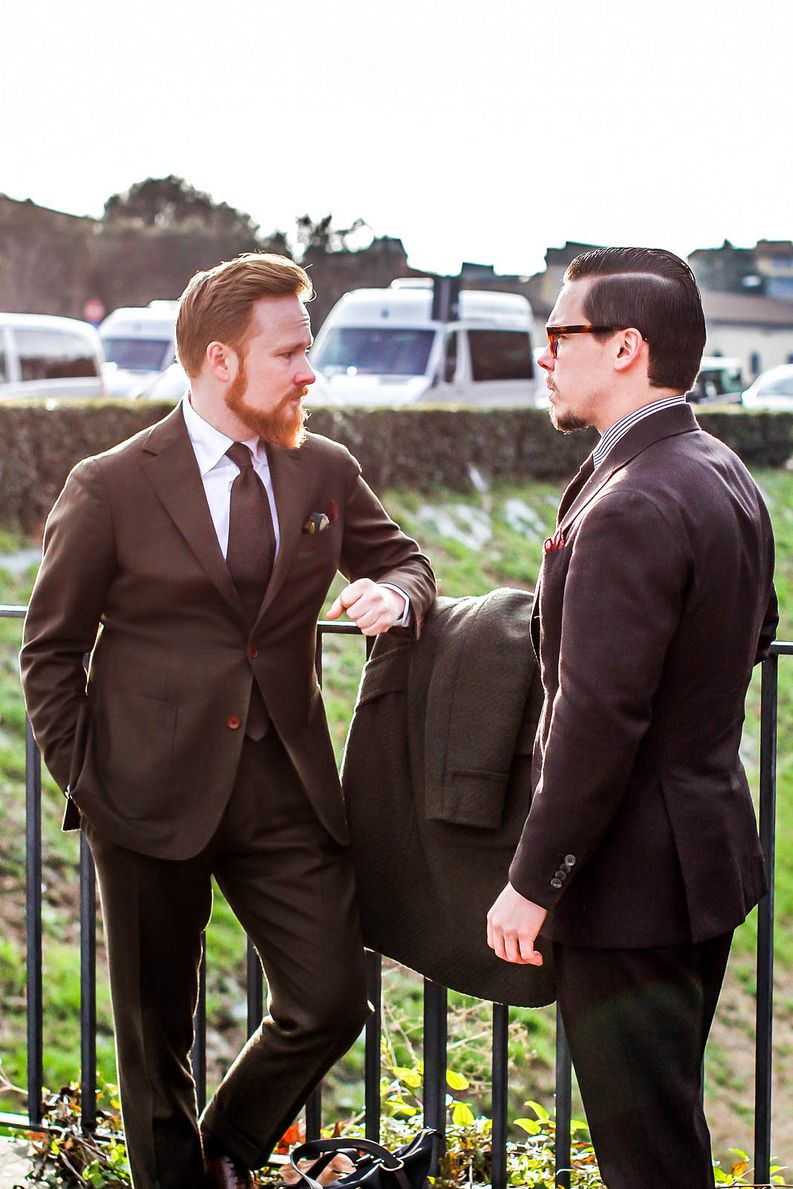 And yes, this was yet again one more post in english.

I've got a few encouragements to continue creating content in english and decided to go for it. I aim to publish more general style articles in english also in future. But on the other hand, I will keep all the selfhelp and business propaganda in Finnish. You already have enough pretentious pricks for that stuff in UK and US.