Østmo hand-made service boots
I had the privilege to acquire the second ever pair of Østmo service boots and they are definitely worth a short article. So, if you've ever had your eyes on a pair of Viberg boots but could not afford a pair, take a good look at this!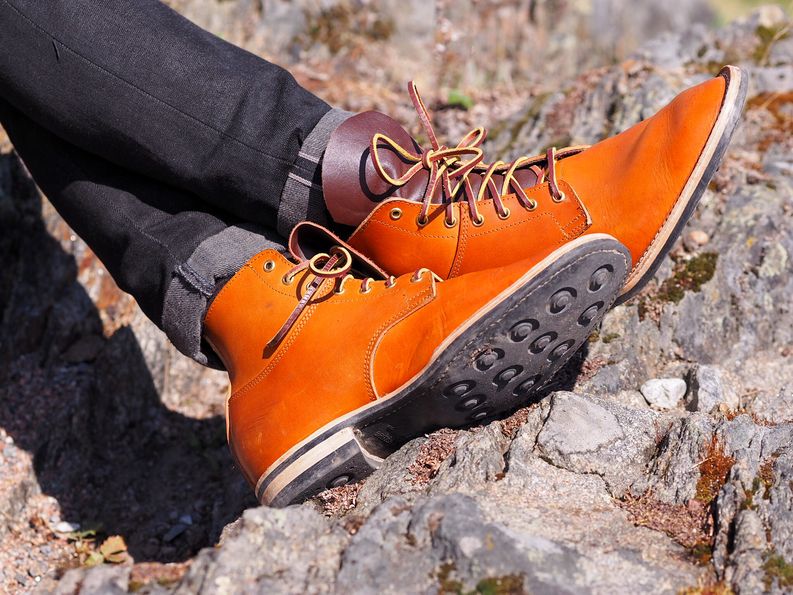 Østmo Service Boots
Østmo boots are totally and personally hand made by a Norwegian folklore and ethnology student living in Turku Finland - Lars Jensen. My pair is made of veg tanned Finnish cowhide but Østmo has already featured pilots on Finnish moose and shell cordovan as well. Take a look at @folklore Instagram profile for more pics and styles.
For what it comes to the actual quality and experience, it is difficult to believe that Lars has so far made only a dozen pairs of shoes. You can barely see any "home made" details. There are few though - if you are picky enough. For one, there is a just slight difference in the leather quality between the two uppers. Otherwise though, every single stich is made to perfection.
The Finnish cowhide is really soft and it makes the whole shoe quite unstructured. This might not make the boots proper for every day business use, but man are they comfortable! These are definitely the most comfortable shoes I own.
And for those of you, who are illiterate enough not to understand written english, here's a treat:
Video was first posted as a snapchat story. You can find me by adding @mikaniemi.
The Story of Østmo
I asked Lars to tell me about the man and story behind Østmo. There's not much reason for me to tell it on behalf of him. So here we go…
My great-grandfather, Karl Johan Østmo (hence the name), was a cobbler. I'd been thinking about trying to make my own pair of shoes for several years now, and last summer I found most of his old tools in what used to be his workshop. That was the spark that finally lit the flame.

I started out by reading a bunch of shoemaking blogs, forums and watching tons of Youtube videos on various aspects that go into a handmade shoe. I have a tendency to really immerse myself in various fields of interest, so I invested quite a bit of money from an inheritance in many of the basic leathercrafting tools needed for shoemaking. To begin with I used my grandmother's old cast iron Singer sewing machine to stitch the uppers, and the first pair of boots I made were a pair of hand-welted service boots. They turned out to be too small for me, but it felt pretty amazing to have made a pair of fully serviceable shoes all by myself.

After that I pretty much decided that this is what I want to be doing for the foreseeable future, so I invested in some better tools and machinery to be able to step it up a notch. I still actually use some of my great-grandfather's old tools though. I also decided that I want to make stitch-down footwear instead of hand-welted, as that is the construction that was used for the boot I am recreating from Scandinavian footwear history; the so-called "beksømsko".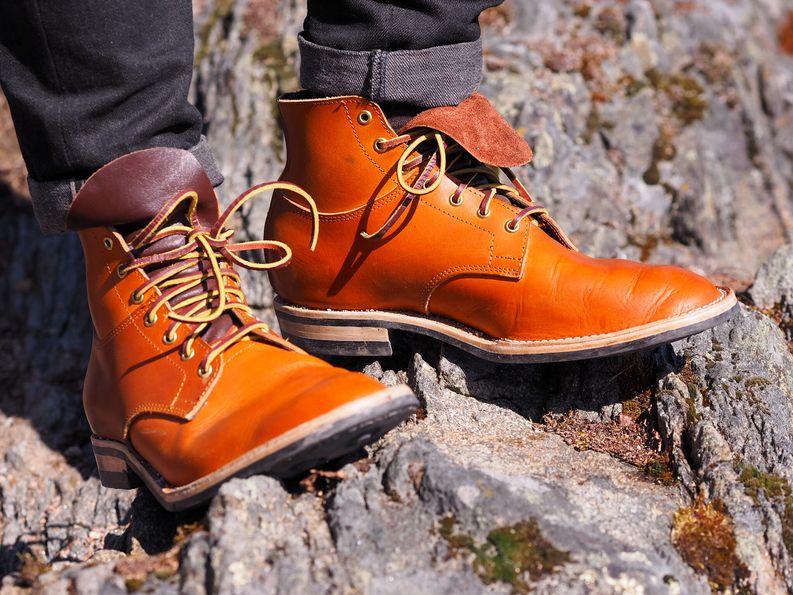 For what Lars told me about himself, I might describe him as a person who devotes himself totally to whatever he sets his mind to. No matter whether it's music, art or craftsmanship. But that's pretty much how all we sartorially enabled and mentally retarded are - right?
My boots are completely handmade one, not really made to make money. All I care about is making attractive, solid boots using traditional construction methods that are tried, tested and true. I also aim to use local raw materials wherever possible. For example, my insole leather comes from Kemi, most of the upper leathers I use are from Kokkolan Nahka and their daughter company Pelo, and I often buy vintage lots of knicks and knacks such as nails and awls and so forth.
Shoe making is for Lars rather a passion than a business venture. Consequently, you won't have much luck waiting for the first stock batches ready for shipping. Østmo shoes will be put up for sale on a first come - first serve basis on tyylit.fi and some other small channels. So stay tuned!
I will definitely be up for another pair made in suede leather.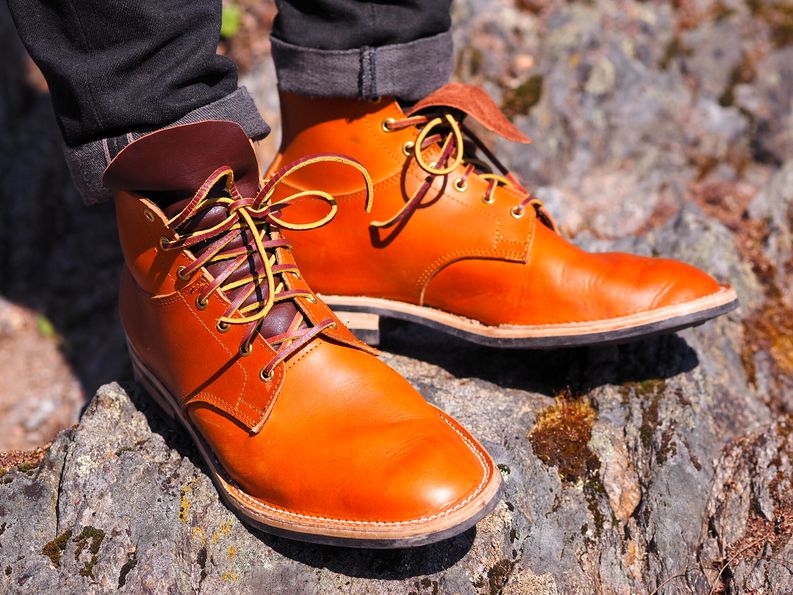 TallennaTallenna