It was time to visit Florence and Pitti Uomo again.
To be honest, for me it was mostly about Florence and good food. But I'm happy to take any and all excuses to visit Italy. And what better excuse to have than the worlds number one sartorial event.
Here's a quick round up of our trip with the Tyylit- and DressLikeA -crew.
Impressions from Pitti Uomo 93
My main focus was on athmosphere and friends. Therefore, I will leave the analyses to others - for those check out the links below.
But for what it comes to my impressions, one phenomenon rose above others:
Nascent extinction of Pitti Peacocks?
Naturally, there still was a herd of peacocks looking for photographers to mate with. But the shift from few years ago was apparent.
Peacocks were the result of bigger global trend in #menswear and tumblr: People wanting to get their picture online. But already in the first Pitti that I attended a few years ago, many photographers had abandoned the main square of Fortezza da Basso in order to capture real streetstyles instead of the peacocks.
As the photographers have shown diminishing interest in attention-seeking attire, the interest in dressing so has decreased accordingly.
I wonder, if the monumental construction divinding the main square of Fortezza da Basso this year, was actually intended to speed up the extinction process?
Anyhow, great classic unpretentious menswear was more visible than ever - which was awesome!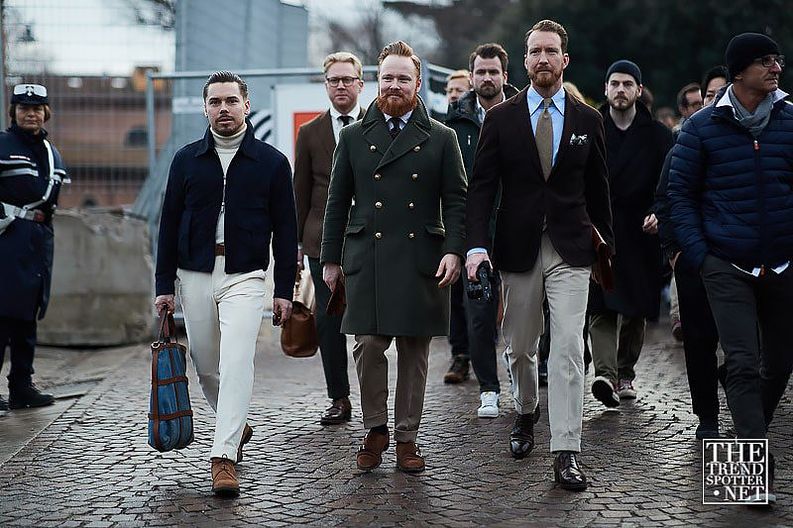 Links for trends and pics
If you're interested in analyses of menswear trends, check out these sites:
For streetstyle pics, check this out:
But if you ask me, the clearest trend was earthy monochromes, which goes quite hand in hand with the rising trend of unpretentious menswear.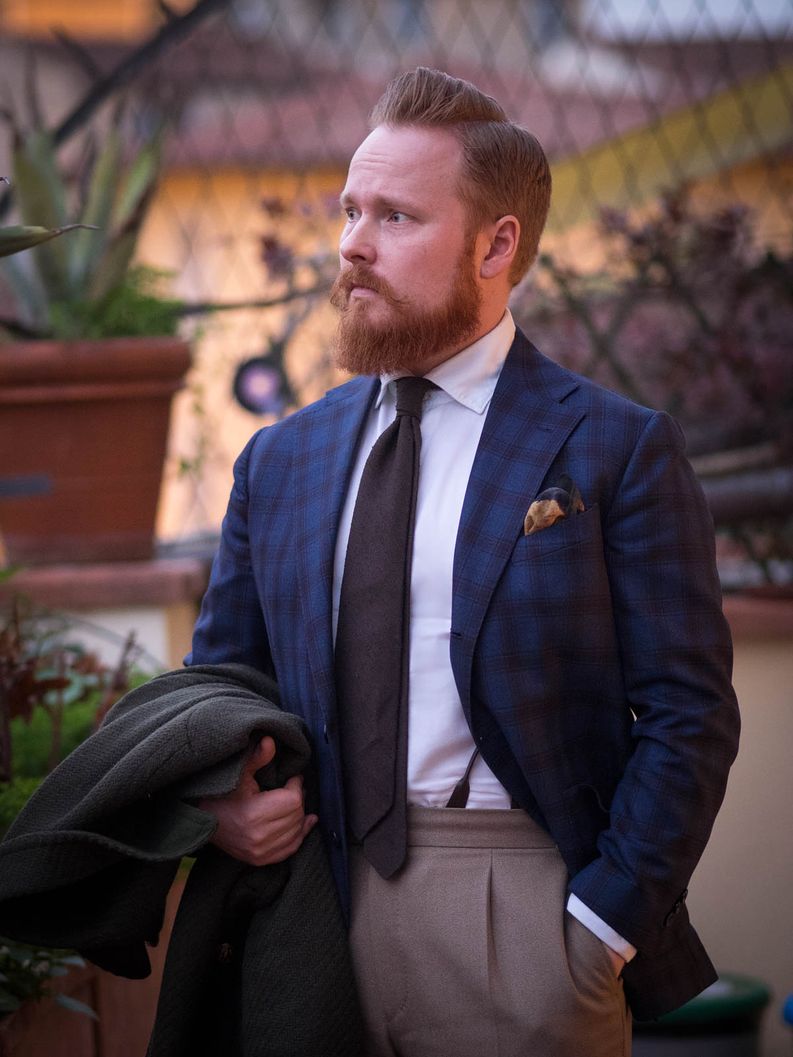 Our visit
For me and my spouse, this was mostly a vacation. No camera, no prearranged meetings, no pressure. Few supplier visits for DLA brand and some amazing finds. But mostly strolling the streets of Florence, visiting the sights and dining in great restaurants with great people.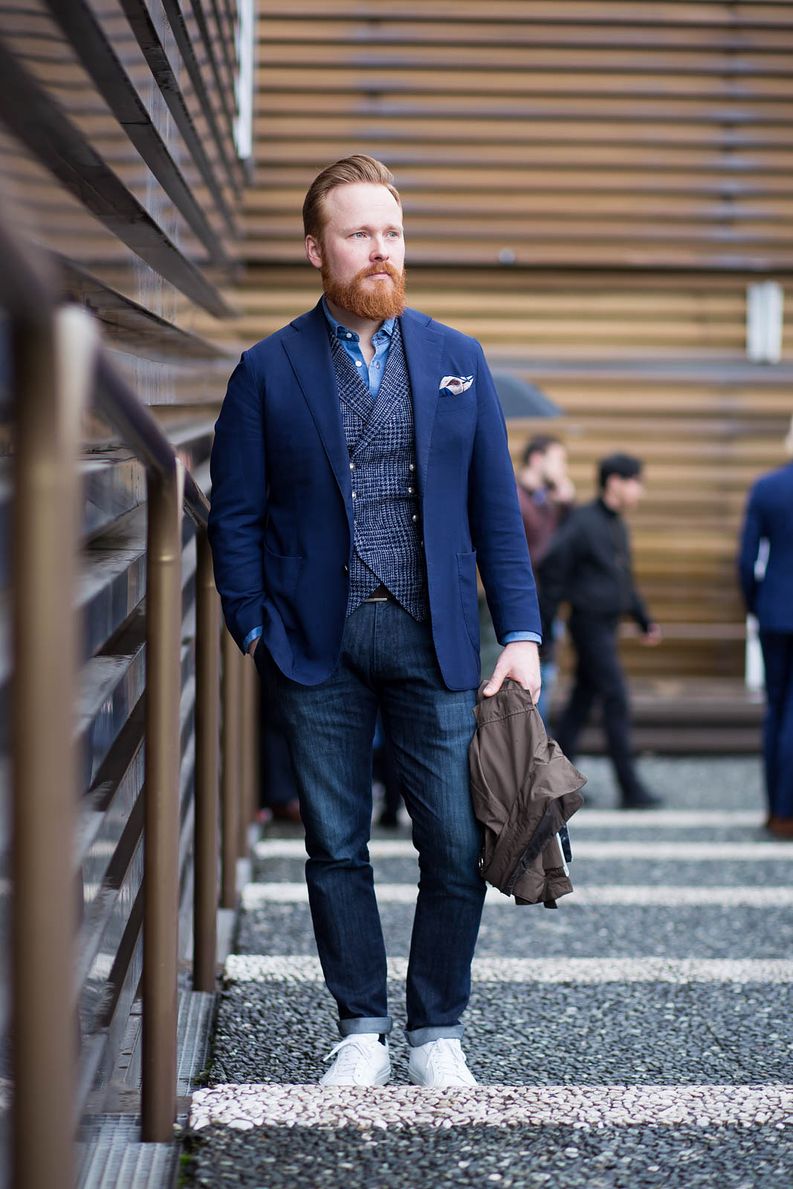 Welcome to the age of unpretentious style, earthy monochromes and men instead of boys. The extinction of peacocks has begun...