Having one subtle classic scarf in your wardrobe is highly recommendable if you ever need to dress for business. For quite long I have searched for the perfect scarf for every occasion. Luckily Exquisite Trimmings fixed this by having perhaps the most perfect multipurpose-scarf in their collection.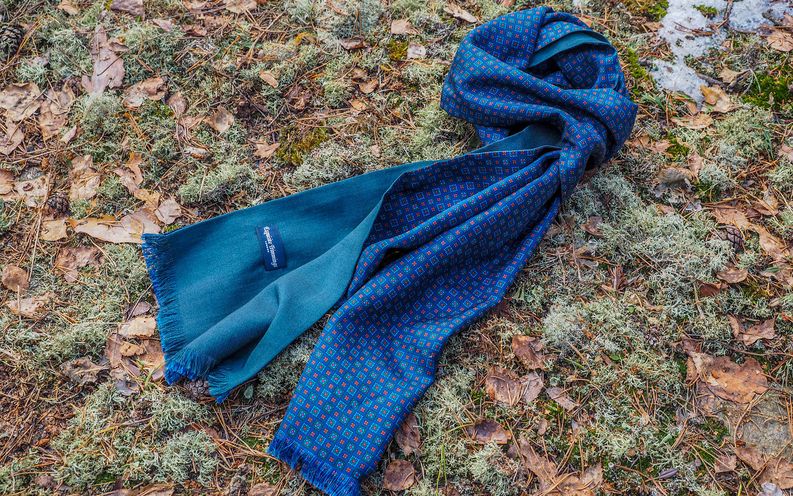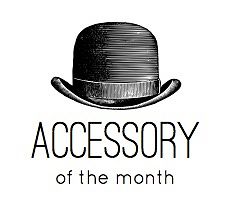 Scarf with suit
Scarfs are often regarded as winter wear. However, my interest on scarfs is always woken by spring and autumn. When it's not warm enough to go with just a suit or sports jacket but still you would rather loose the heavy outerwear, throwing on a scarf with just a blazer is totally acceptable.
What kind of scarf then?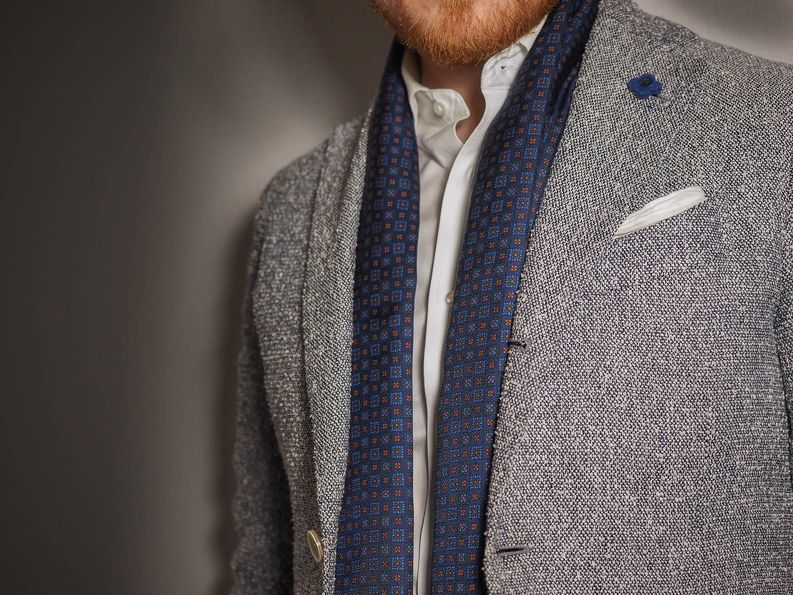 Right material for mens scarf
If you're going to pair the scarf up with a suit or business casual look, you should go for a fine material such as silk or cashmere. I personally think that a double-sided silk/wool scarf is the perfect combination of sartorial beauty and warm comfort. The wool-side can be folded away to achieve clean look but it also gives some structure to the scarf unlike mere silk would.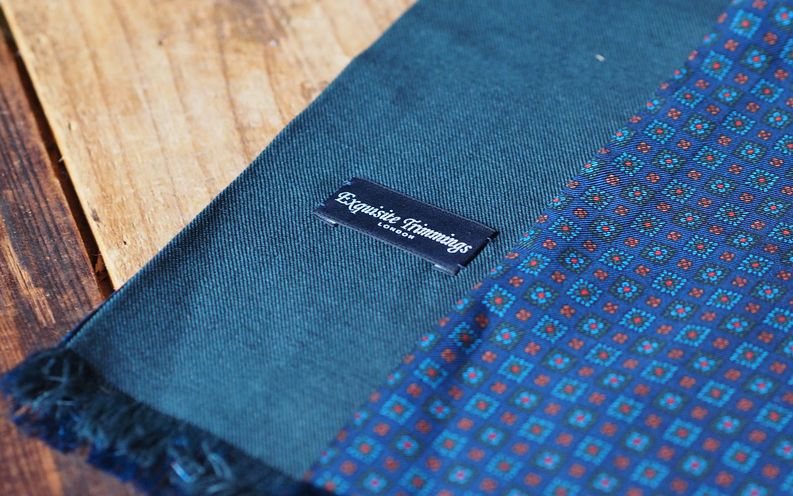 Colour and pattern to match the suit
Same colours and patterns work for both scarfs and ties. But remember: You wouldn't want to have the same exact print on both.
I personally love big colorful paisley prints. But let's face it, that is not the first scarf you should go for if you aren't a radical marketing person, couturier or just commonly perceived as a #menswear enthusiast and don't mind about it. 
Blue, grey and burgundy are classics. Same goes for small geometric patterns such as floral, pin dot or medallion. For me blue is the real-deal for the understated professional look.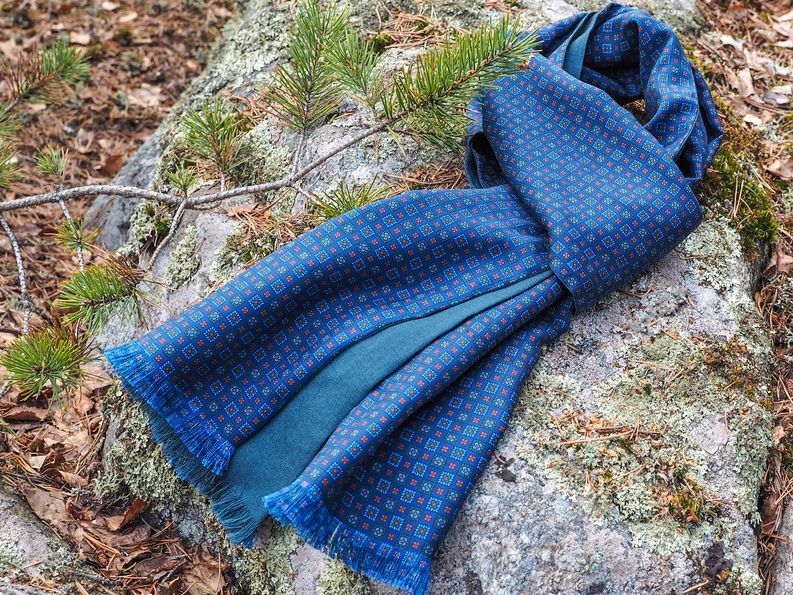 The details of perfect scarf
An item like this is not just about the functionality but also the feel. Like a tie, it's the last detail you'll fix before heading out in the morning and it's the detail that tops off your look. Therefore, I rather own few exquisite pieces of true artisanship and handcrafts than a dozen miscellaneous rags. What then makes for example this featured scarf so exquisite?
For one, it's handmade. It has great attention to detail. And though this might not yet justify 300€ price tag, you will still be excited about it as you've already forgotten the price. But real story and value is born from the printing process and authentic Real Ancient Madder dye.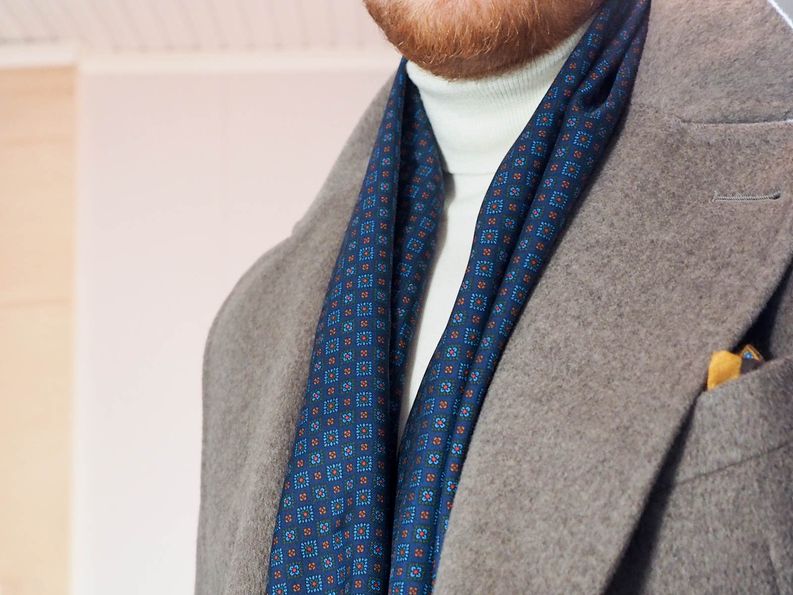 What is Real Ancient Madder?
Madder printed silk is the result of ancient English craft techniques. This process begins with printing a pattern on cloth. Then this hand-printed fabric is dipped into dye for which the former pattern is resistant to and therefore left visible. 
The Ancient Madder prints are renowned for their rich and deep colours of red, indigo and amber. The process is careful handicraft and is quite often referred as a form of traditional art.
This is the type of detailing every sartorial aficionado appreciates and gives the item a story and distinction.