It is time to review perhaps the two most important accessories for men: a silver tie and a black tie. For the August I've chosen the silver from Vaatturiliike Sauma and soon to come is a review of a black Viola Milano 6-fold tie.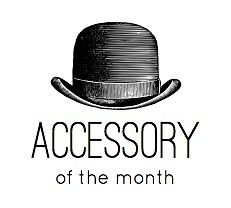 When to wear a silver tie
A silver tie is The tie for any formal celebration where you might wear a dark suit. If you only use a suit for weddings, go for the silver. However, it is quite formal, so you wouldn't want to have it as your only tie if you wear one for the business as well.
In sum up, a silver tie is a tie you buy especially for the finer events in life. Consequently, it only makes sense to go a bit further and get a fine silver tie with a fine material. So, naturally, grenadine is the way to go.
Grenadine offers that exquisite texture which makes the tie to stand out and make the perfect knot.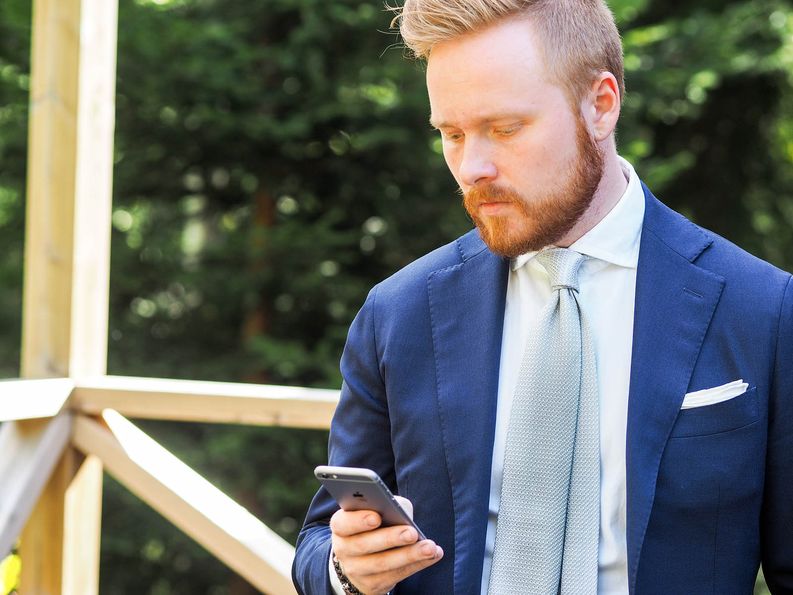 How to wear a silver grenadine tie
Silver tie goes basically with any dark suit. Though, I personally would prefer navy over dark grey.
Navy suit with white shirt and white pocket square combined with silver grenadine tie is as classic as it gets. But you will get a great effect also with just a blue suit.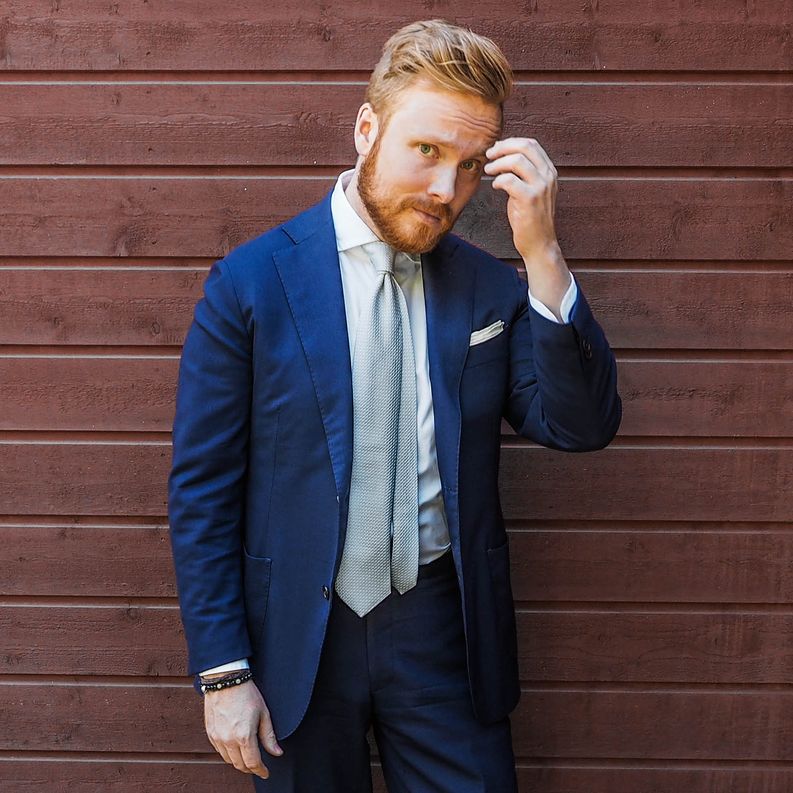 The perfect knot
If you go for grenadine, you'll have to forget about all windsor knots! Four-in-hand is the way to go.
As you might already know, I love the Prince Albert knot and with this 3-fold tie it works perfect. For those unconstructed 6-folds it might be a bit too tight though.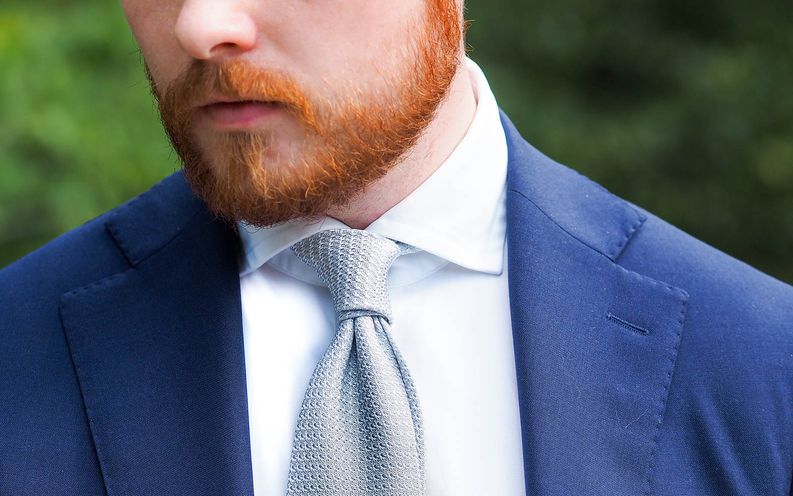 The sum up
It has taken me this long to finally acquire a silver tie because you don't actually need it that often. But on the other hand, you need it when it counts. So why not have the perfect one?
Grenadine is definitely it.