It's July and time for shades. Therefore, the accessory of the month is a a pair of Italian Independent sunglasses from Vaatturiliike Sauma in Helsinki.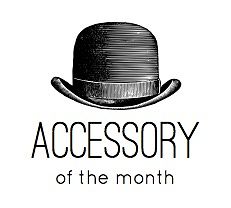 I do own a pair of classic Persols and Carreras that I love. But the charm of these shades comes from the bold color and leathery feel combined with slim folded silhouette. They are a perfect substitute for a pocket square.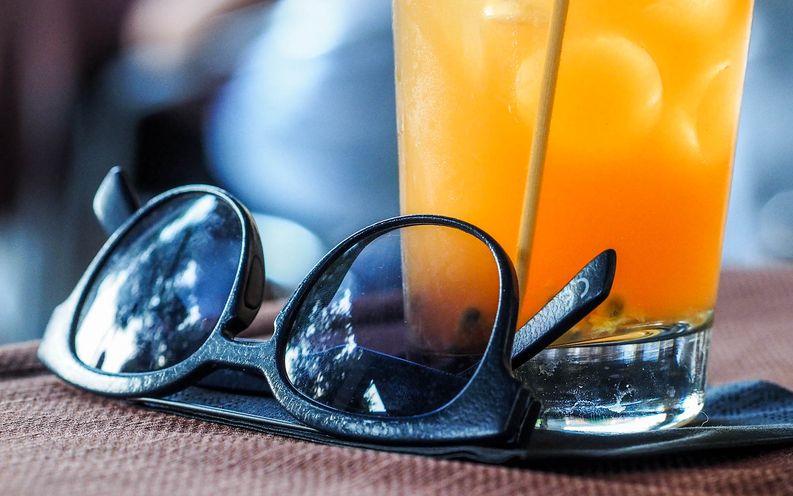 Italian Independent sunglasses
The brand is based on reinventing classic eyewear icons with a bold, colorful and Italian vision. The materials and colors really do stand out. But still, combined with classic designs the glasses have style.
Usually you have to choose between fashion and true style, but in this case you get both.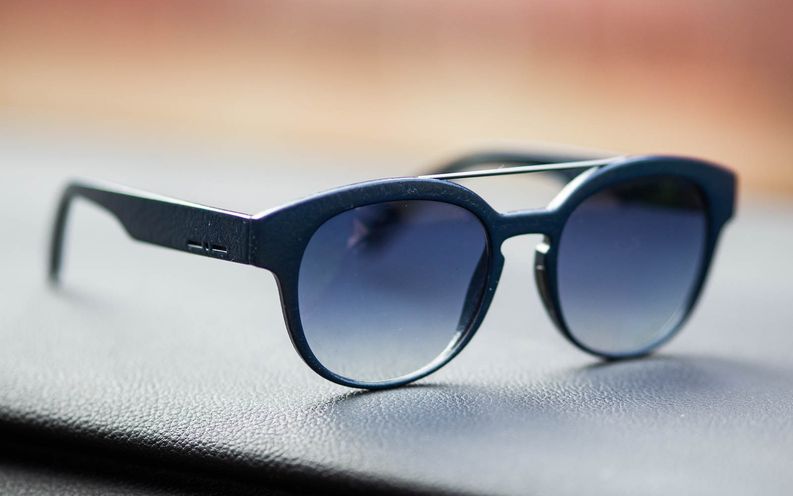 For many, these still might be a bit too much for everyday use but they do make a great second pair for sure.
This specific pair of Italian Independent glasses was quite subtle but the blue ragged surface gave it the needed personality.
The experience
My first impression was that the shades made a nice casual pair that I might use every now and then. However, I soon noticed that they got even more use than my Persol and Carrera classics.
The reason was simple: They made a perfect substitute / companion for a pocket square due to the look and slim fold.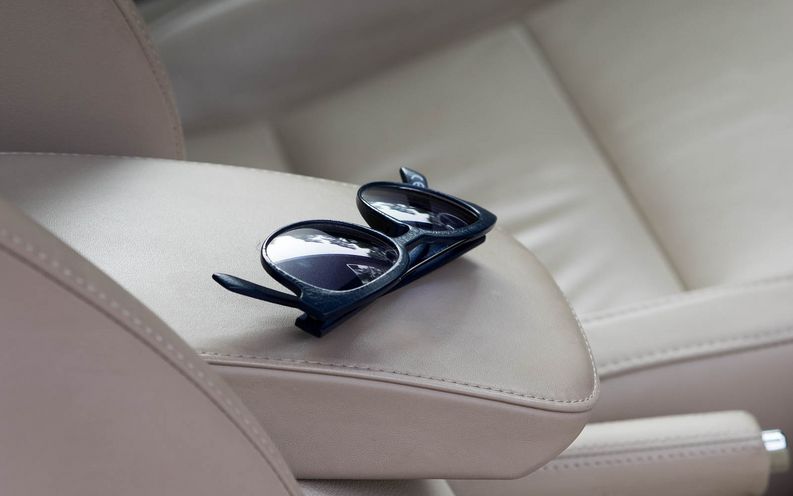 Sunglasses in chest pocket
I haven't been using shades in the chest pocket for looks. It has felt very impractical and bulky.
However, I don't like wearing glasses in shade or inside and therefore I usually have forgot them altogether while having no place to put them when not in sunlight.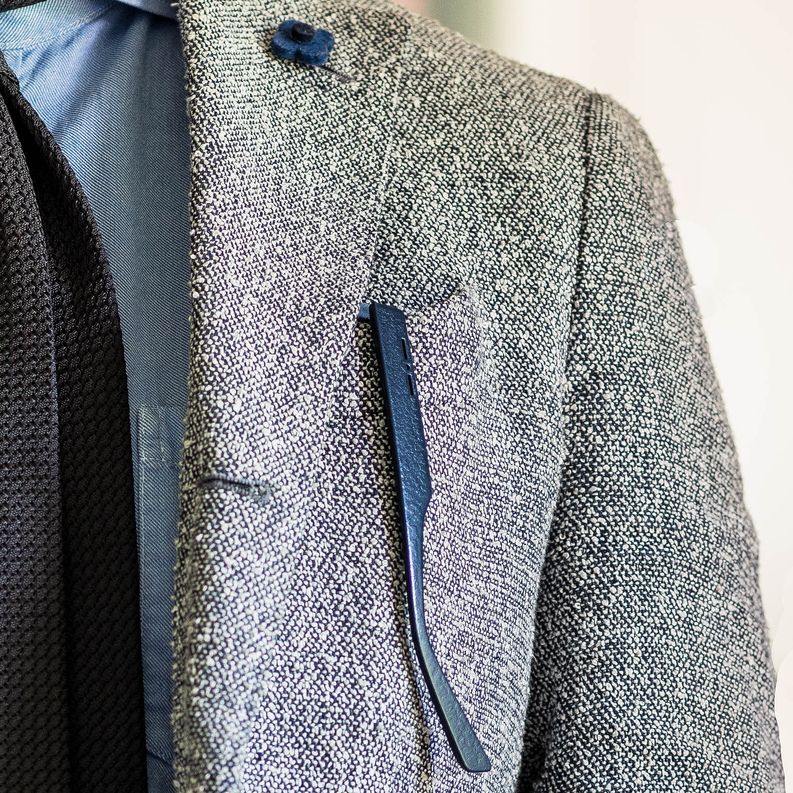 Slim sunglasses though don't actually take more space than a wool or cotton pocket square would take. And, if they look good, they do the trick as an accessory just like a pocket square would.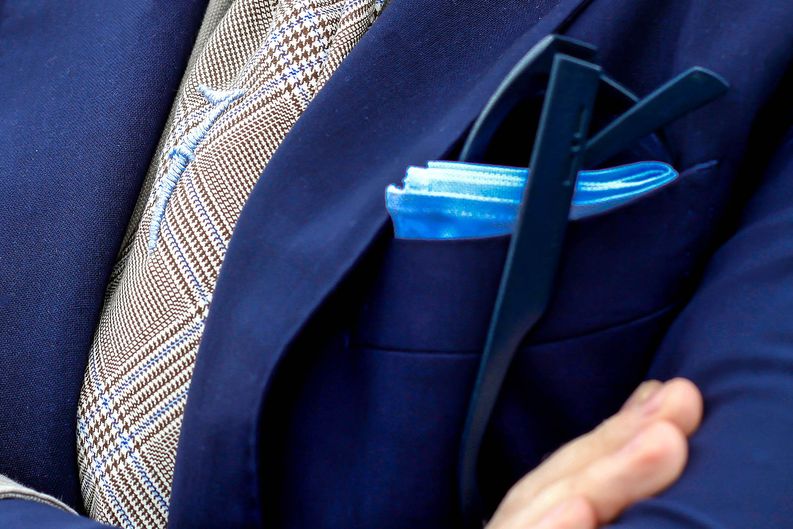 The sum up
Go ahead and take those shades to go on your chest pocket. But not just for the looks - not if they they feel awkward.
If it feels naturals, it's right.
It's summer so enjoy it and be prepared for the scorch of the sun.