The art of umbrella-making
This post is not about another luxury item bought for self-indulgence. It's about an artisan and his art. It's about tradition and five generations of family trade. It's about the narrow streets of Quartieri Spagnoli Naples and of lemon wood from the foot of the Vesuvius. It's about a random afternoon walk which led me to this unforgettable encounter.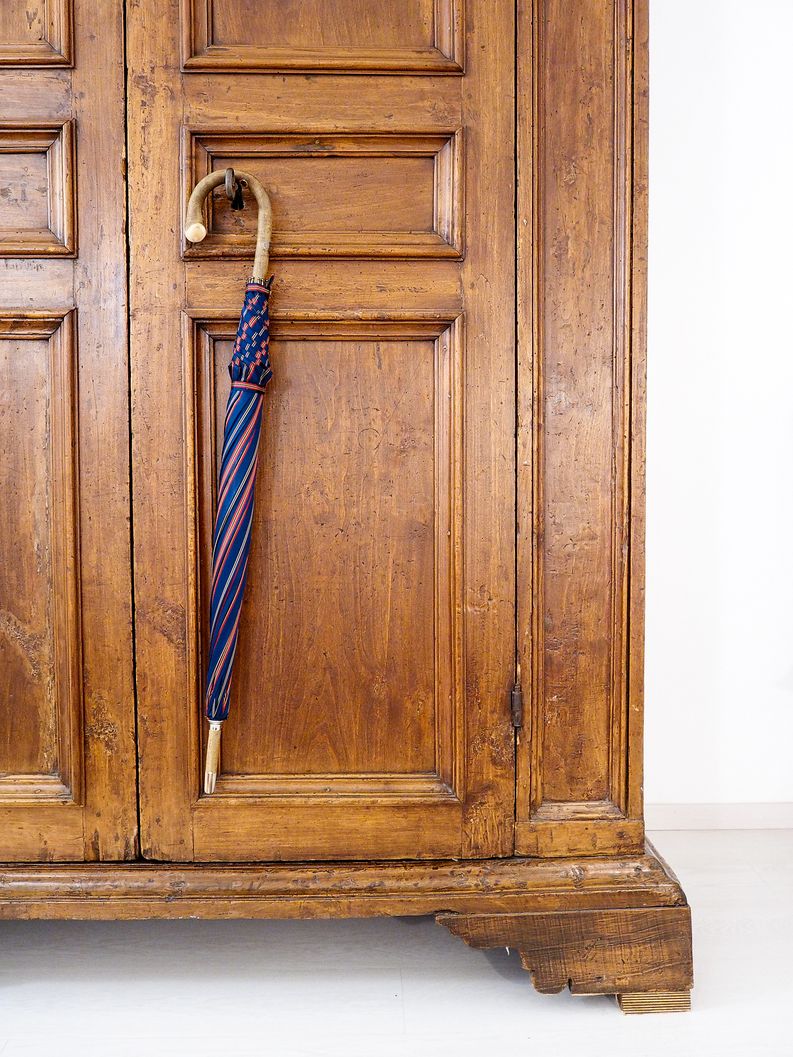 Mario Talarico Umbrellas
As I stumbled upon a small workshop on a narrow street of Naples, a venerable artisan smiled at me from the back. He greeted me in italian and came to shake my hand. I don't know if it was my Neapolitan style shirt or the loafers, but he knew the minute he saw me, that I would be hooked.
He asked me to follow him and left the workshop. Intrigued I followed this close to 90-year old sound gentleman through the narrow streets of Naples to another shop that was full of finished hand-made umbrellas. The gentleman was Mario Talarico Senior. 4th generation artisan running the family trade which was founded 1860.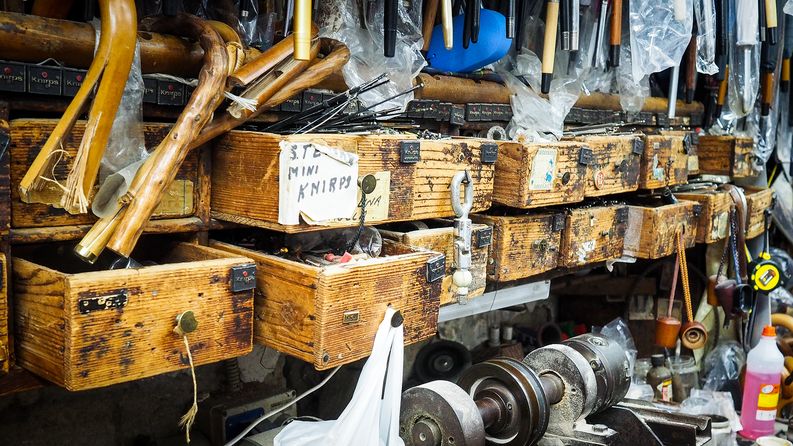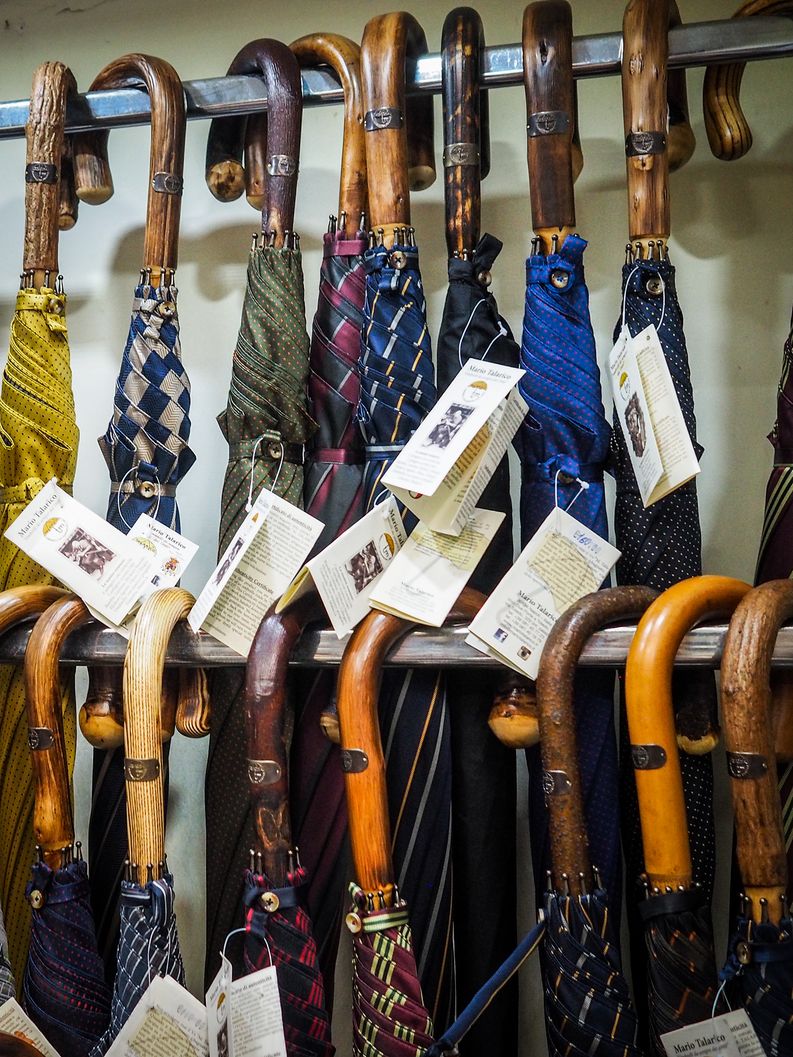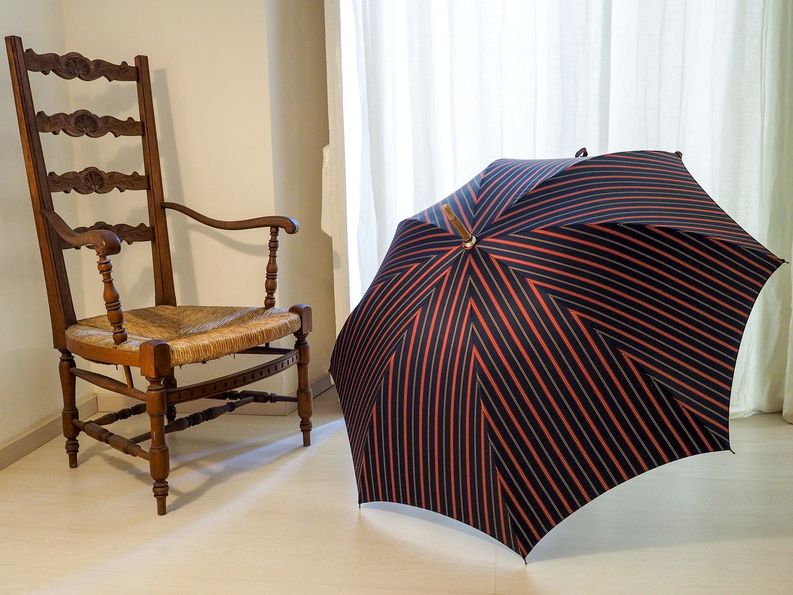 What makes an umbrella?
There was no question if I would buy an umbrella. The question was: Which one? And there were plenty. Given the numerous choices on both wood and fabric, I asked to understand better the art of a perfect umbrella.
Mario showed me few of his favorites from the collection. One of the main factors for the perfect unique umbrella, as I was explained, was the bare untouched wood on the entire length of the umbrella. While even the most prestigious other makers chisel the shaft, Talarico umbrellas aim to leave it natural whenever possible. This requires more effort as the wood needs to be as evenly thick as possible and metal parts need to be customed to the given thickness. Also, Talarico umbrellas always feature bone tip instead of mere metal.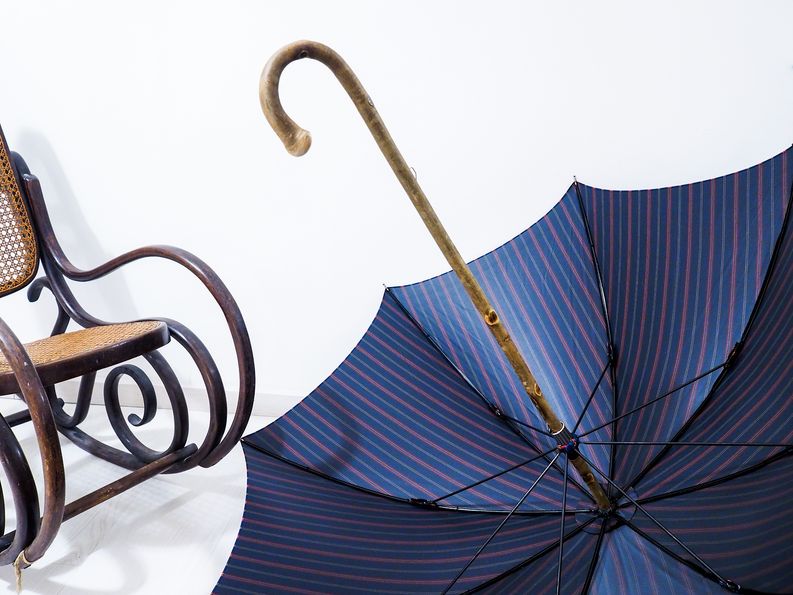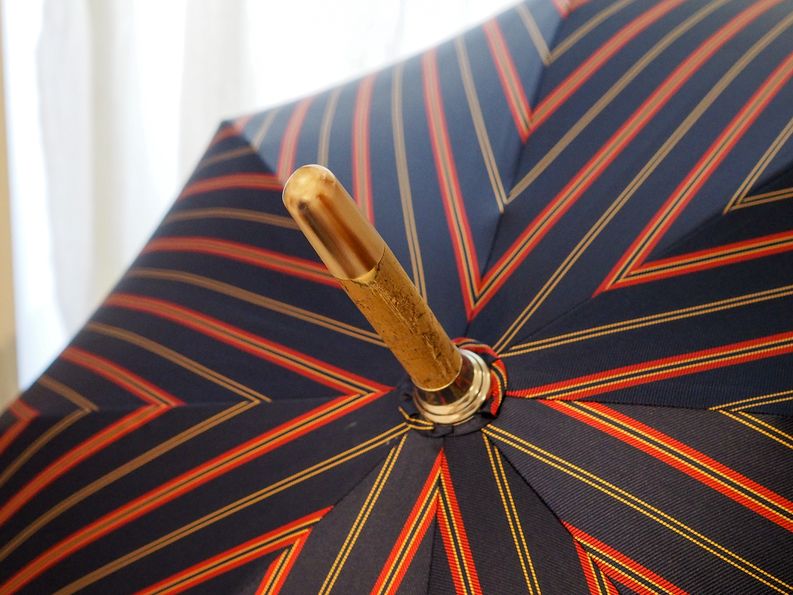 Souvenir for life
I chose unchiseled lemon wood umbrella, which featured a natural rustic look and a bit unconventional color. The wood was gathered from the foot of the volcano Vesuvius, which also made the umbrella a perfect souvenir from Naples.
I hate all traditional memorabilia, that people pointlessly hoard. We don't need any plastic junk to remember experiences. However, an item with history and tradition that lasts for a lifetime is something I gladly invest in. Its a statement agains any and all disposable raincoats and umbrellas as well as an investment for artisan work and continuity of traditions.
Accordingly, the family trade seems to have a bright future. Mario Jr is now the 5th generation and seems to have taken the local business to global scale at least on social media. For all the sartorially obsessed, I recommend following @mario_talarico_ at Instagram.