The perfect handmade bespoke shirt
So, you've been used to hand stitched buttonholes and wonder if there's more to life than that? Well, sure there is! You have taken just the first steps on that long and winding road of sartorial splendor.
If you want the very ultimate experience, you need to opt for totally handmade shirt.
100hands set me up with a few handmade bespoke shirts and they really do blow your mind. They have taken the handmade details up to a point that many would consider ridiculous - but luckily menswear aficionados know better.
Let me break it down for you.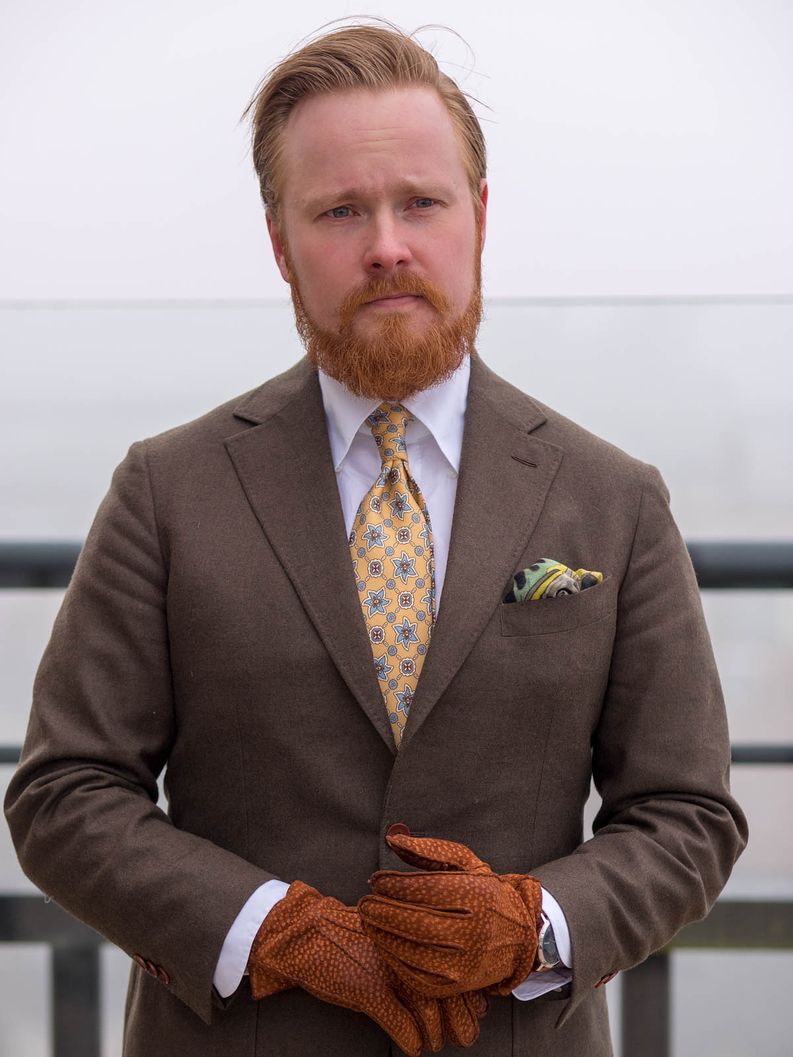 Handmade to perfection
The first thing that you notice is of course the stitching. On my 100Hands Gold Line button-down shirt all long seams have been totally hand stitched. This creates that small wonderful spalla camicia feel on all seams. I personally love those small imperfections that show of the artisans needlework.
Another detail is the hand rolled hem which is quite similar to the edges of hand rolled pocket square - only tighter. Such a detail is something you won't find in any industrial mass produced shirt - and probably you won't get your tailor to do that either.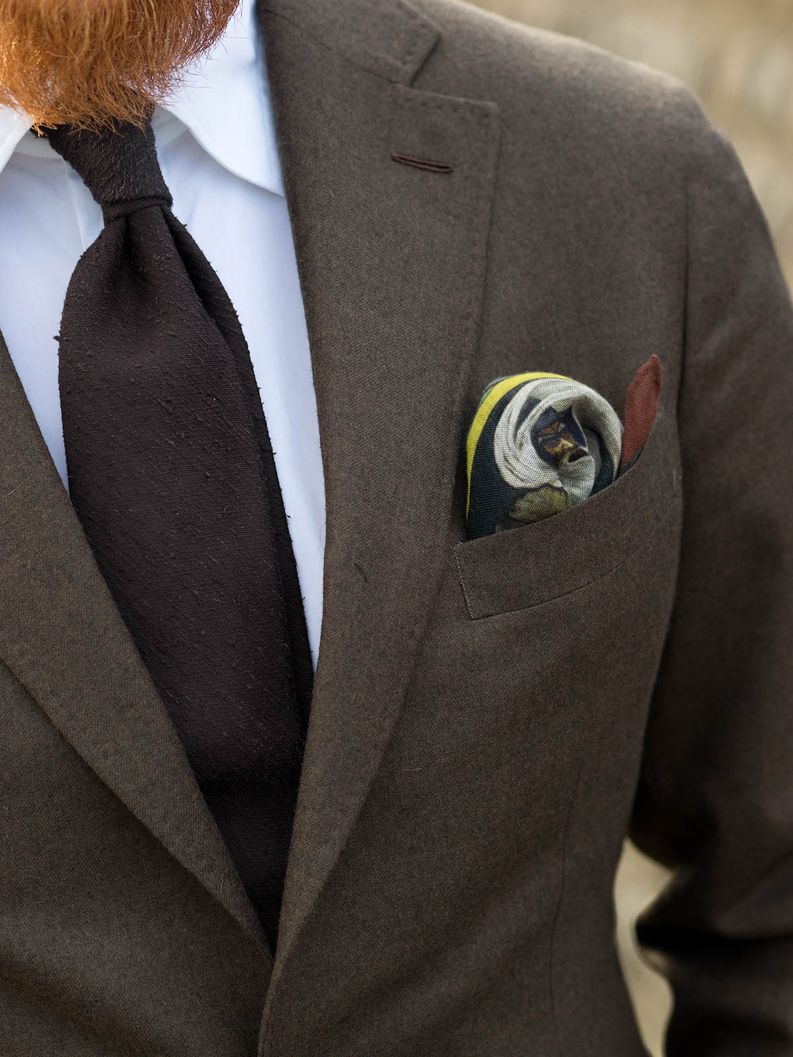 As you should expect by now, button holes are accordingly hand stitched. But on the first glance, it does not look like it. They've used an ancient signature embroidery technique by hand which looks very clean on the front.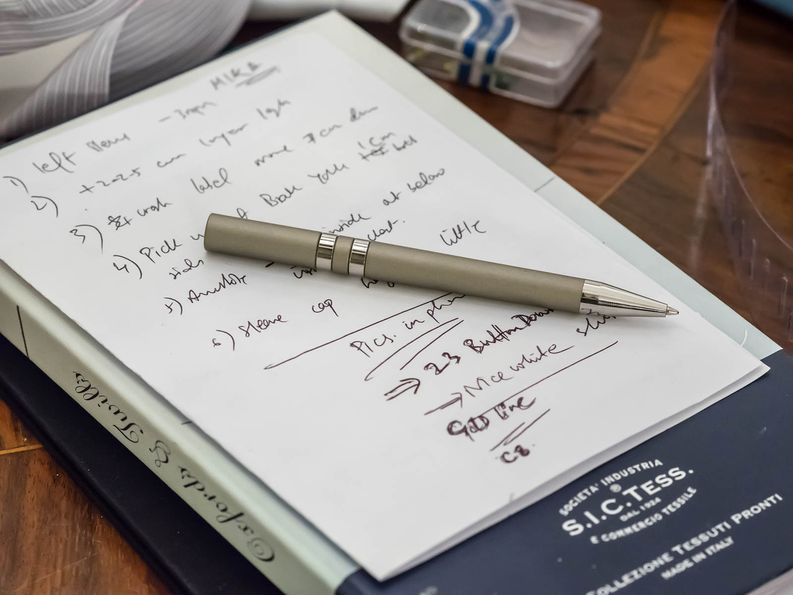 But definitely the most wondrous detail is the aligning the pattern of the fabric. It's impeccable - to the point of perfection and absurdity. It's aligned everywhere - on all single seams. Even on the lining of the collar. And even on the check patterns. I personally would not stand a day on the production line at 100Hands! The precision of fabric cutters has to be immaculate.
See the pictures for some examples on the level of alignment.
And here you can see the actual details of a Gold Line shirt - I made them B&W to highlight the small details, which are not easy to see on a white shirt:
The following process steps are example of their work
Hand made patterns, which are individually hand cut per shirt
Hand matched patterns
Hand sewn collar and cuff
Hand sewn sleeves
Hand (un)fused collar and cuffs
Hand sewn monograms
Hand sewn Australian Mother of Pearl buttons
Hand sewn shoulders: optionally handcrafted pleated shoulders
Hand sewn buttonhole
Hand sewn side seems
Hand sewn bottom hems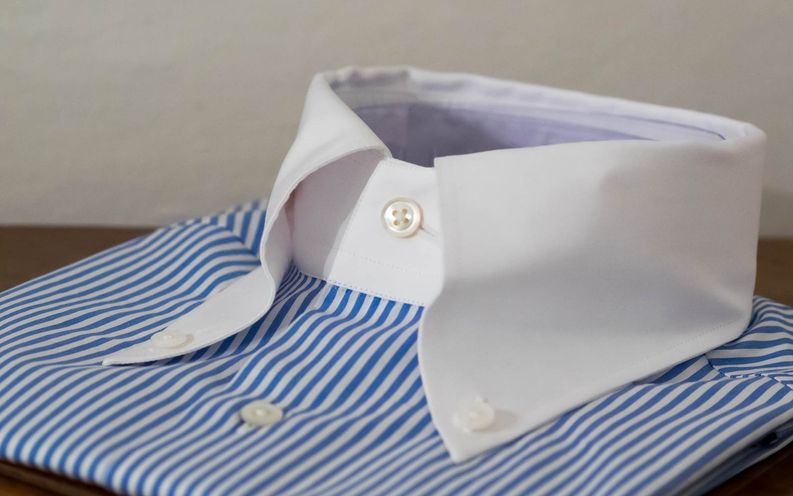 100Hands the company
The history of the company goes back 162 years and 6 generations. Company had a long tradition in the textile industry in India but the brand 100Hands from Amsterdam was introduced by the youngest generation so far: Akshat and his wife Varvara who live in Netherlands.
Unlike one would expect Akshat and Varvara have their background in investment banking. However, it was time for something new. With their network in Europe and family business in India, Akshat and Varvara created something we've not seen before - and rarely understood to even dream about.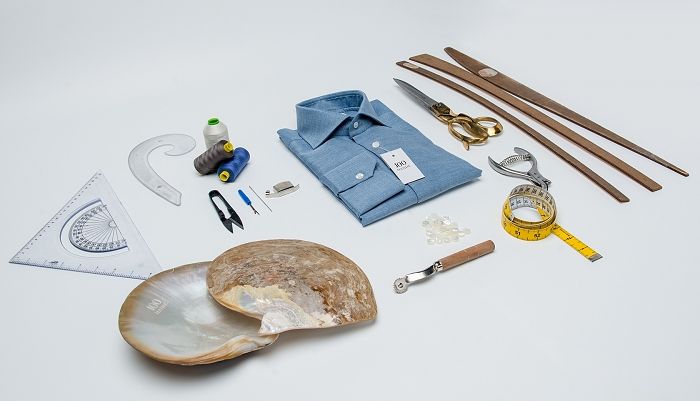 Is it worth the money?
As we are talking about 2,5 days of manual artisan work, it should be clear that it's not for every man.
However, I find the price tag of Golden Line (32 - 40 handpoints) very reasonable. At the price of 340-400€ you get the perfect hand-tailored shirt that is made just for you.
They also offer Black Line which is 1.5 days of work with 16 handpoints at about 289€. And to be honest, I own more expensive shirts with no handmade details whatsoever.
And for me there is no greater sartorial satisfaction than handcrafted details. With 100Hands that has been taken to the extreme.
So, yes, it's worth it.
Go ahead and book your flight to Amsterdam It's one of the coolest cities in Europe, so you'll end up more than only sartorial experiences. Or make an appointment for a meeting at a trunkshow through 100Hands website.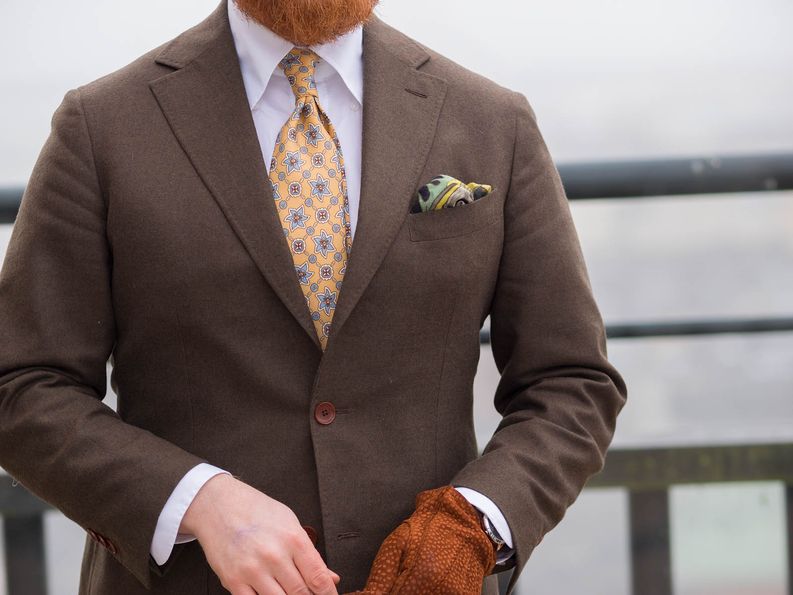 But if you happen to be poor, buy the next best thing at dresslikea.com. I'll write a short review on those shirts soon as well and ponder the differences between MTM, handcrafted RTW and Bespoke shirts. So stay tuned.